Friday 20th January saw the inauguration of President-elect Donald Trump. A panel of BU academics including Shelley Thompson, Dan Weissmann, Yeganeh Morakabati and Pawel Surowiec for a Facebook Live discussion on Friday 20 January, 2pm about the legacy of Obama, the US election and what the inauguration of President-elect Trump will bring.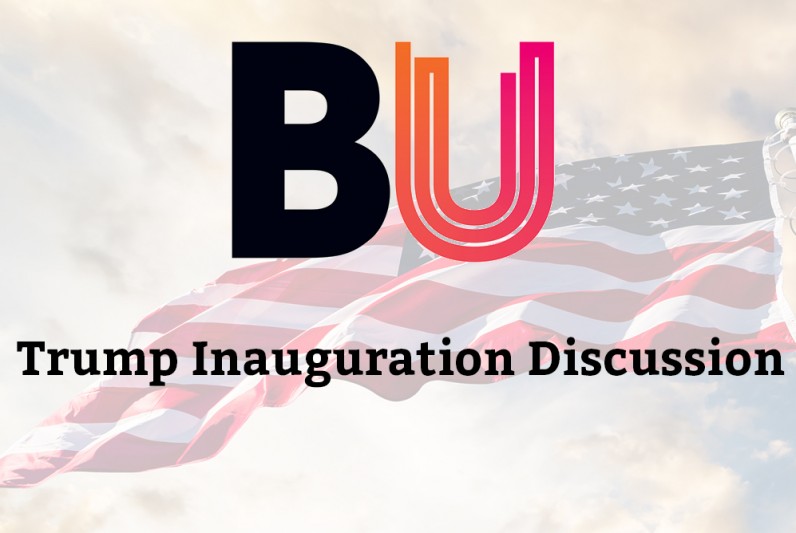 The panel comprised:
Dr Yeganeh Morakabati, whose research looks into political unrest and its effects on tourism
Dr Pawel Surowiec, whose research focuses on the interplay between global governance, media and public opinion
Dr Shelley Thompson, politics programme leader, whose work centres on media framing of social and political issues.
Dan Weissmann, an associate lecturer from the Faculty of Media and Communication, previously a politics student at BU
Previously BU Live has covered the Olympic Legacy Facebook Live, with questions sourced on the BU Facebook page. 
Conversation touch points in the discussion included:
Obama's Legacy
Trump controversies
Britain 'at front of queue' for Brexit deal
Economies – 'rust belt' America
Law & Terrorism, Nuclear arsenal
Climate Change
America - a divided & disillusioned nation
Several questions came in live via the broadcast. If you have any questions or topics that you'd like a panel to discuss in the future then please send them to [email protected]. 
The livestream is also available here on facebook.