An awareness event was held in partnership with Bournemouth University (BU) to help develop a better understanding of anti-Muslim hate crime and the impact it has on Dorset communities.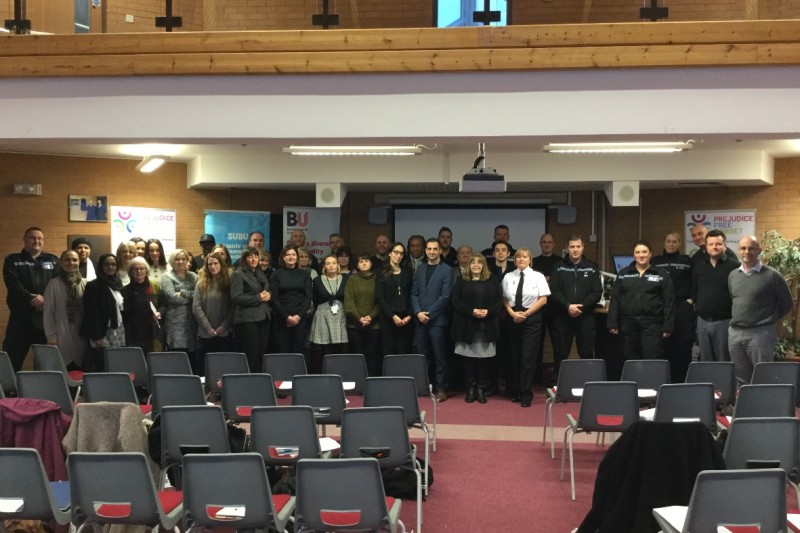 The event brought together members of the Prejudice Free Dorset network, and attendees had the opportunity to hear from Tell MAMA (Measuring Anti-Muslim Attacks) which is a national project that records and measures anti-Muslim incidents in the UK.  
The chair of Prejudice Free Dorset and Dorset Police's hate crime lead, Superintendent Nicky Searle, said: "Although anti-Muslim hate crimes are low in Dorset, racially and religiously aggravated hate offences are the most common type of hate crime in the county.
"We know that hate crime is under-reported and so anything that Dorset Police and partners, working together as Prejudice Free Dorset, can do to raise awareness and reduce prejudice really helps our communities feel safe."
Commenting on the event Dr James Palfreman-Kay, Equality and Diversity Adviser said it was another opportunity to show "that BU takes the reporting of any hate crime seriously and want to shows that it is a welcoming and inclusive study and work environment for all."
Between April 2015 and March 2016, there were 421 hate crimes and incidents reported in Dorset, with 23 of these being directly related to religion or belief.
At the end of the meeting a short video was shared which showcases how BU, SUBU and Dorset Police are working together to respond to hate incidents or crimes that occur on or off campus. 
Find out more about Prejudice Free Dorset