Over 200 professional marketers, creatives, business managers and marketing students are expected to attend this year's Mike Warne event, hosted by Bournemouth University (BU).
This year's event, taking place on March 1, will focus on immersive technology and the future of marketing. Three Virtual Reality (VR) industry leaders will be exploring current industry trends, challenges and sharing their first-hand experience integrating these tactics into marketing campaigns.
Accomplished design leader, writer, presenter and BBC tech pundit, Dean Johnson, Head of Innovation at Brandwidth, will be sharing his thoughts on the future of VR and how to capitalise on its full potential. Dean joins 'rising star' of the tech industry, founder of CEW Communications Cathy White, and Samantha Kingston, award-winning Client Director at Virtual Umbrella, a marketing and PR specialist agency working exclusively in the VR industry.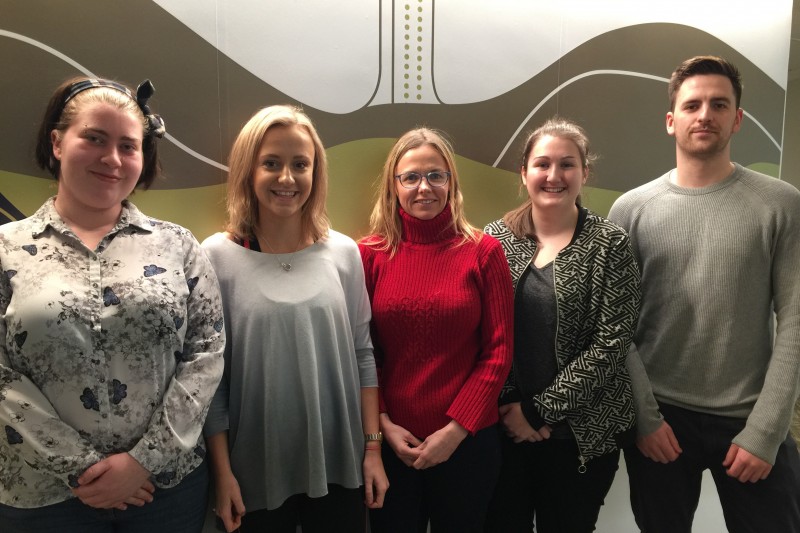 Final year BA (Hons) Marketing Communications students at BU have organised this event with the support of professional marketing body The Chartered Institute of Marketing (CIM) South West. 
Student Grace Dunaj, who has helped organise the event, says: "As marketing communication students, we all share common ground in wanting to learn more about how these growing technologies can be applied to marketing, and the Mike Warne Event presented the perfect opportunity for us to explore this. It has been an incredible experience for us all working alongside the CIM South West team and industry professionals, and we have been fortunate to secure three incredible speakers who will each be sharing their own personal insights at the event."
Now in its eleventh year, the event was named in memory of CIM Regional Director, Mike Warne, who was a strong advocate of building relationships between aspiring marketers at Bournemouth University with CIM and the wider business community. The event starts at 5.30pm with networking, refreshments and an opportunity to explore the world of VR. The masterclasses start at 6.15pm. 
CIM's Chief Executive, Chris Daly, says: "In today's digital world, professional marketing has never had a more critical role to play in driving business growth and innovation. Bournemouth University's students have secured a fantastic line-up of industry leaders to demonstrate this and more specifically how marketers can create measurable results with strategic use of VR and immersive technology. This event is always a highlight of my year - it's one not to be missed."
For further information and to book onto the event visit the CIM website