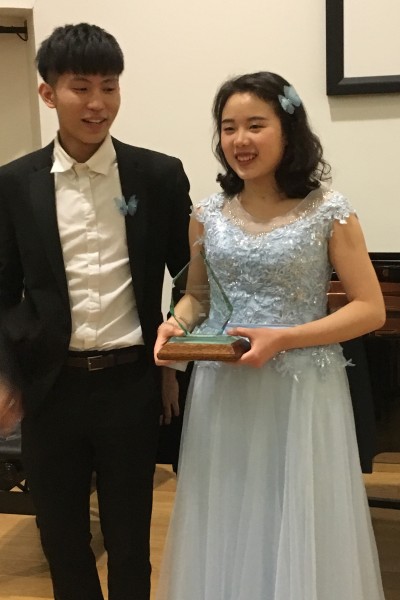 BU music scholar and first year BA (Hons) Computer Visualisation and Animation student, Xiaoou (Vivian) Nie recently won Westbourne Orchestra's National Youth Concerto Competition with an astonishingly virtuosic performance of Chen Gang's Violin concerto. 
The competition is open to students aged under 21 and on 4 March Vivian overcame competition from other students who were from major conservatoires such as the Royal Scottish Academy of Music in Glasgow and the Guildhall School of Music in London. 
Vivian is highly talented and we're delighted that through our University Music Scholarship support she can continue her musical studies at this level.
Vivian will be playing Mendelssohn's Violin Concerto with BU's University Music Orchestra on Sunday 26 March, 7pm, in St. Peter's Church, Bournemouth, BH1 2EE - admission is free and all are welcome.