Bournemouth University graduates play a key role in the region's growing creative and digital economy.
 
That's the conclusion of the 2017 Tech Nation report, the UK's most comprehensive report on the digital economy.
 
It found that Bournemouth & Poole was the top area in the UK for high growth digital businesses, with over 15,000 digital jobs worth more than £352 million to the economy.
 
The report particularly highlighted the strong graduate talent coming out from BU's National Centre for Computer Animation (NCCA) as a key component of the region's success.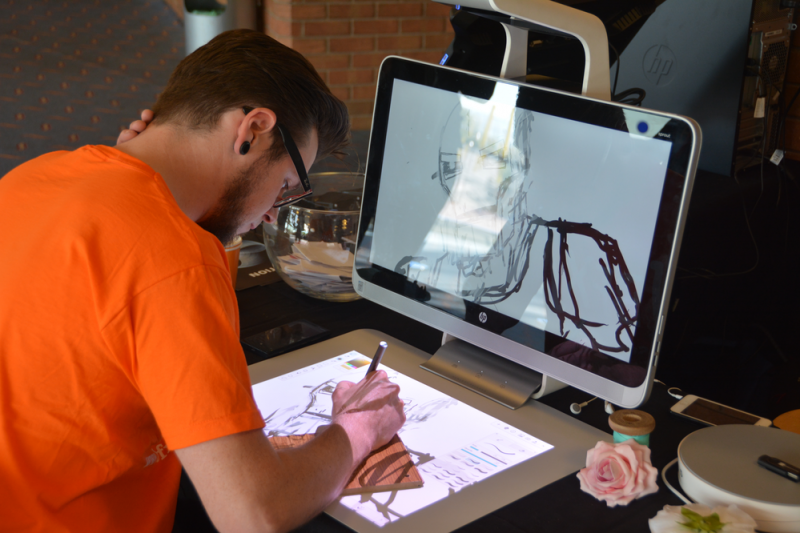 Events like the BFX Festival - an annual festival bringing the best and brightest of the visual effects, animation and gaming worlds to the south coast - also help to put Bournemouth on the map for the creative and digital industries.
 
Sofronis Efstathiou, Principal Lecturer in the NCCA and BFX Festival Director, said: "Bournemouth University and the NCCA has a fantastic track record of producing highly skilled graduates who go on to work on BAFTA and Oscar nominated films, as well as triple AAA computer game titles. In fact our talented graduates can be seen across the creative industries.
"It's of no surprise to hear companies basing themselves where the talent exists, allowing for cross sector collaboration across education, research and production, whist encouraging an eco-system to form that emboldens strong partnerships and activity."
He added: "Companies such as Framestore, Outpost VFX, Amuzo and Bright Blue Day base themselves in the region because of these relationships and talent. The BFX Festival in Bournemouth is one such event, attracting the world's best studios and artists to the area, allowing attendees to witness first-hand the theory and practise required to produce blockbuster films and computer games year in and year out."
BU also has close working relationships with agencies 3SidedCube and We Are Base, who are mentioned as notable start-ups in the report – as well as supporting the Silicon South digital and creative hub.