Bournemouth University's Festival of Learning is back for 2017, bringing learning to life for people of all ages.
Now in its fifth year, the Festival will run from Saturday 8th to Wednesday 12th July, with a jam-packed programme of more than 140 free events and activities.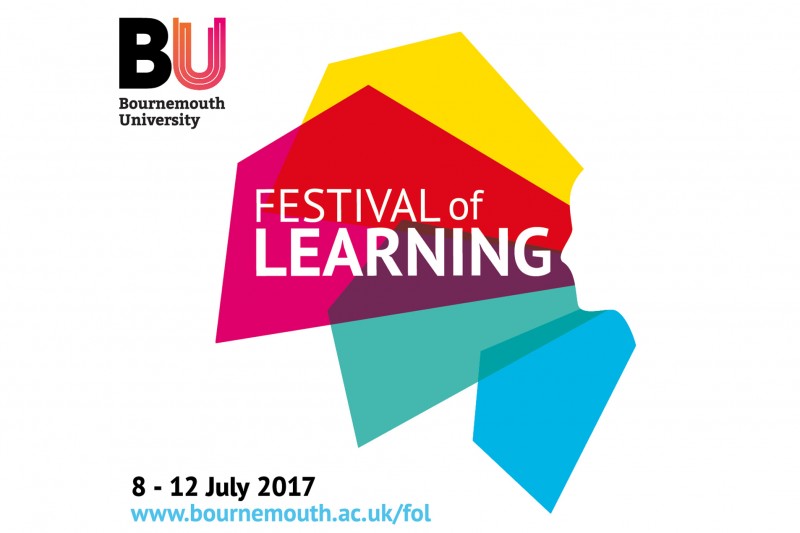 It all kicks off with a fun-filled family day at Talbot Campus, with a whole host of educational and hands-on activities for all ages.
On Sunday 9th July, Festival on the Quay will see a range of interactive activities taken to Poole Quay, with a selection of goodies to give away.
Events and activities will then run throughout the day and evening until Wednesday 12th July - including debates, workshops, talks, exhibitions, sports sessions, professional development opportunities and theatre events.
The Festival will close with a Global day – celebrating BU's global engagement through events and an international food festival.
Festival Director Genna West said: "We've got a jam-packed programme of free events, activities and shows for this year's Festival of Learning – from debates to exhibitions, sports sessions to professional development opportunities.
"We're passionate about ensuring our education and research make a difference, and we can't wait to bring learning to life this summer. We'd love for people of all ages to share in our discoveries, and have the chance to engage and connect with our staff, students and partners."
You can register your interest and request a copy of the Festival of Learning programme on the Festival of Learning website.
You can also meet the Festival of Learning team and get a taste of what the Festival is all about at upcoming Festival on Tour events.
They will be at the RNLI Food and Drink Festival on Sunday 30th April, with a range of interactive and visual activities around eating habits and healthy eating.
The Festival of Learning team will also be at the Seven Seas Festival on Saturday 20th May, with lots of fun maritime activities – including the chance to navigate the waves as an ancient seafarer and use microscopes to see how sewage is cleaned. 
Photos from 2016's Festival of Learning