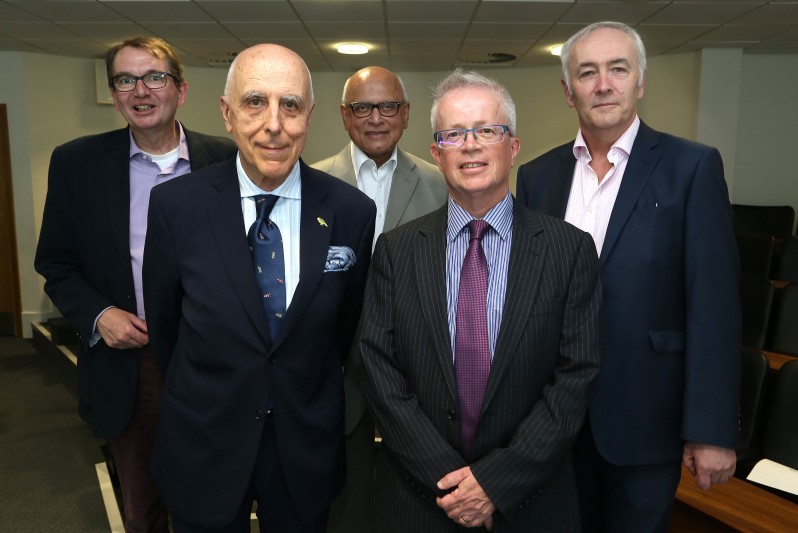 In 'Entrepreneurial Renaissance', a new publication by Bournemouth-based accountant Hixsons, Bournemouth is found to host a "rapidly growing Renaissance movement", in a chapter entitled "Urban Beach Not Urban Jungle", by author Nick Hixson.
A recent event at Bournemouth University (BU) saw the book introduced by Executive Dean of the Faculty of Health and Social Sciences, Professor Stephen Tee, who then invited Professor Jay Mitra, of the University of Essex, and book editor Dr. Piero Formica to present to an audience of local business leaders, including Mark Cribb of Urban Guild and Director of Dorset Business Angels, Peter Eales.
In his book, Mr Hixson sees Bournemouth as a "Renaissance hub in the future", which looks to the combination of creative talent, business skills and sense of place inherent in the town. The book was edited by Dr. Piero Formica who is the founder of the International Entrepreneurship Academy and is Senior Research Fellow at the Innovation Value Institute of the Maynooth University, Ireland.
Among the subjects interviewed for the book were chairman of Dorset Local Enterprise Partnership (LEP), Gordon Page, BU graduate and founder of Silicon Beach Matt Desmier, and CEO of Dorset Chamber of Commerce and Industry, Ian Girling.
The publication is widely available online in both e-book and hardback form.