A host of free professional development and business-focused events and activities will take place as part of Bournemouth University's (BU's) Festival of Learning this summer.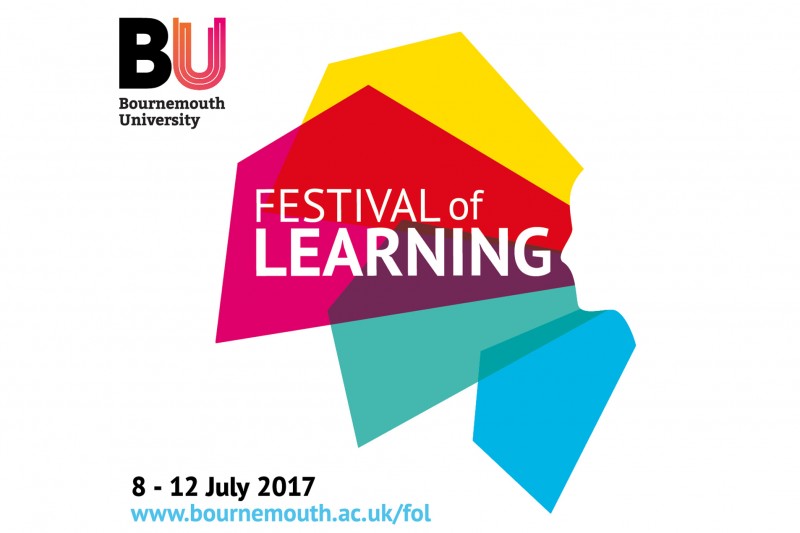 From a hands-on workshop exploring communication tools to harnessing the power of positivity and appreciative inquiry, over 140 free events and activities will run from Saturday 8 – Wednesday 12 July.
BU staff will share their knowledge and expertise in a range of interactive workshops, taster sessions and seminars.
Festival events will also offer a chance to network, learn something new, or update an existing skill.  
BU Careers Advisers Alison Armstrong and Penny Ballyntyne will hold a Network your way into the hidden job market session, providing practical advice and guidance on networking both in person and online.
Alison said: "The event will be really interactive – we're trying to get across the importance of networking and why it is so crucial when you're looking for a job, or even if you're in a job and trying to move into a different area or career.
"We're looking at it not just in terms of person to person networking at events, and how to talk to different employers, but also looking at the importance of LinkedIn and how crucial that is now in finding a job."
Alison will also hold the Start Planning the Career You Want event, which takes place on Tuesday 11 July and looks at identifying strengths and values in the career planning process to get started in your professional career, or move into another area. 
Other events throughout the Festival include a debate around how company scandals impact upon public trust, smart tourism, and how to tell stories with data. 
The 2017 Festival of Learning runs from Saturday 8 – Wednesday 12 July, with over 140 free events and activities on offer at Bournemouth University and locations across Dorset. 
For more details, and to book free tickets, visit the Festival of Learning website.