With students like youth world windsurfing champion, Saskia Sills, and World University Weightlifting Championships team member, Namatullah Ahmadi, Bournemouth University (BU) students and graduates are fast becoming a familiar sight in international sporting arenas.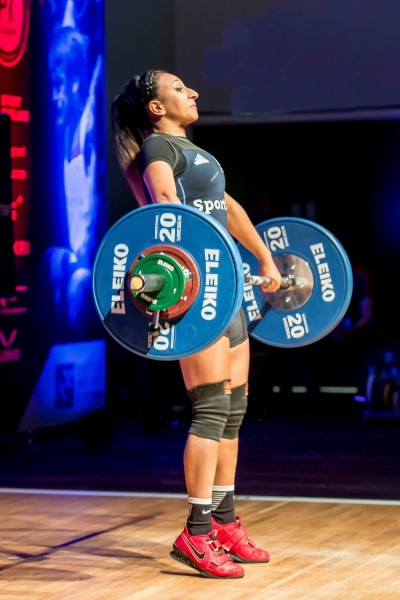 BU student Noorin Gulam at a weightlifting competition
Sports psychology student and weightlifting scholar, Noorin Gulam, has just secured her place at the World University Championships for Great Britain in Taiwan this August, following some great results at recent national events.  
The World University Championships is one of the biggest multi-sport events in the world with over 10,000 athletes competing in over 22 different sports, second only to the Olympic Games.
Joining Noorin in Taiwan as part of Team GB is nutrition student and table tennis scholar, Chloe Thomas. Chloe, Women's British University Champion in 2016, will represent BU and her home country of Wales in the World University Championships before taking a year out from her studies to train for the 2018 Commonwealth Games in Australia.
BU's Strength & Conditioning Coach at SportBU, Stuart Martin, has also been invited to attend the World University Championships as the weightlifting coach for Great Britain. Stuart leads BU's strength and conditioning programme at the university including running the Weightlifting Club which is currently ranked 2nd in the country.
Other successes for BU sport this year include the women's cricket team who came back from a four year low to win their season under the tuition of Dorset Cricket coach Rob Newton, and Golf Scholar Robbie Thompson earning a top 25 place in the prestigious 69th Boyd Quaich tournament at St. Andrews in April.
Martin Wells, Sports Development Manager at BU said: "We have seen a huge physical and emotional development with our athletes over the past few years and this is down to the athletes wanting to engage with our professional support services as self-driven and motivated athletes. We look forward to the next generation of athletes coming to the university and continuing the legacy the current students have created"