Students from Bournemouth University (BU) were among those who came together as part of a three-week program in Salzburg to create a series of interactive exercises to educate others about global populism and extremism.
Participants at this year's Salzburg Academy on Media and Global Change – entitled Voices Against Extremism: Media Responses to Global Populism – included students from BU as well as from Argentina, Canada, China, India, Kenya, the Netherlands, Palestine, Syria and the United States, among others. Together they produced projects for an online DIY playbook: reaction.community.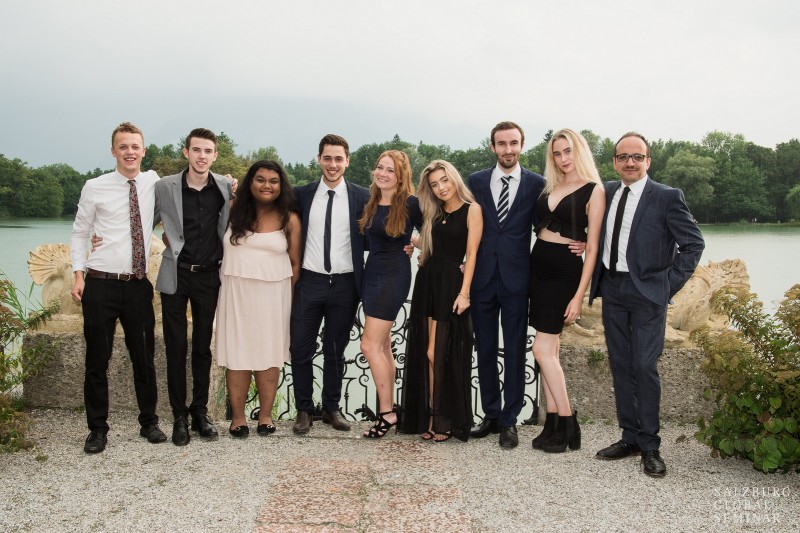 The participants from Bournemouth University were Connor Bean, Joshua Coase, Samuel Kersey, Sophie Larkin-Tannett, Shemonti Shams, Tiina Karppi, Fauve Vertegaal and Shey Spears. They were accompanied by Roman Gerodimos, principal academic in global current affairs at Bournemouth University and long-serving faculty member of the Salzburg Academy.
The Re:Action online publication aims to identify how populism and extremism operates and affects people of different ages, backgrounds and ethnicities around the world.
Students were organised into groups where they brainstormed, conducted research, and identified case studies related to populism and extremism. The ideas were then transformed into "playable problems."
The projects aimed to facilitate dialogue and promote engagement through a product-based approach, as well as incorporating multimedia elements including videos, comics, music playlists and interactive maps.
BU Communication and Media student Connor Bean said: "Seeing how people from different parts of the world can come together and allow their perceptions to collide rather than clash has been the highlight of my time at the Salzburg Academy. The motivation and drive in certain people inspired me to make a change in my community and allowed me to have a whole new view on the world."
Alongside developing the project, students also took part in workshops and hands-on exercises, and heard from guest speakers including US Supreme Court Justice Anthony Kennedy and acclaimed journalist Robin Wright, a contributing writer for The New Yorker.
In among the discussions and work, students were taken on cultural and poignant trips into the Alps and to the Mauthausen Memorial Site.
Paul Mihailidis, program director of the Salzburg Academy and associate professor at Emerson College, Boston, USA, said: "The 83 students, 13 faculty and 15 visiting experts came together to create a meaningful civic media intervention that provides creative media solutions for responding to harmful populist rhetoric.
"Their work emerged out of a commitment to themselves, and each other, to be open, honest, and creative, and open to new ideas. Only then can they create creative media that is by them, for their peers, and focused on social impact at local and global levels."