Two BU alumni have featured in a national listing of the media industry's brightest young talent.
Media Week's '30 Under 30' is an annual listing of movers and shakers, aged 30 and below, in creative advertising, media, marketing and digital roles in the UK.
BU graduates, Gina Davoile (Communications and Media) and Becci Dive (Advertising with Marketing Communications), have taken two of the top slots in the 2017 competition. Gina is now Creative Solutions Manager with Telegraph Media Group and Becci is Media Group Manager with PHD.
Gina said: "Winning the Media Week competition had been a bit of an ambition of mine. With two more years open to me, I decided it was the right time. I also felt like I had reached a good point in my career, with enough credentials and experience under my belt to give a good pitch. The award is open to the whole media industry and the competition is high, so to win a place was a real confidence boost. It is a great accolade for my CV and has built my profile at work, as well as helped to increase my professional network."
Gina's role with Telegraph Media Group involves creating advertising partnerships across the Telegraph portfolio and integrating external partners such as Facebook and Instagram. Recent clients include Twentieth Century FOX, American Express, BMW and Michael Kors. Gina leads a team which develops, tests and delivers the campaigns that help clients build their brand and reach their customers. She said: "I still use the skills I learnt on the course in my work today, particularly when it comes to presenting work for client pitches."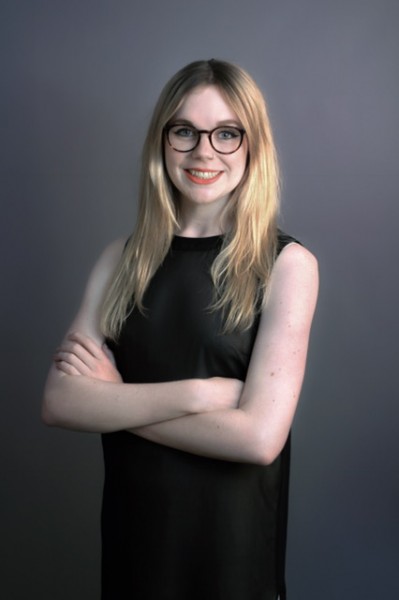 Becci joined PHD immediately after graduating. As Media Group Manager in Comms Planning, Becci takes the lead in developing communications strategies for clients including Sainsbury's, Harrods and Burts Bees. Her work involves managing client relationships and co-ordinating in-house teams and agencies to deliver creative campaigns. Becci said: "I love working in the advertising industry. No two days are the same and there is a real energy and passion about it. You are constantly being pushed to do things differently, which means you don't get into a rut."
Becci chose Bournemouth because of its reputation in the field of advertising. A year-long placement with Stella McCartney gave her practical experience to back up her studies and proved to be the ideal springboard into her career. She said: "The breadth of subjects we covered on the course were really beneficial. While I might not be directly involved in delivering PR or digital campaigns, I understand these disciplines and this helps me to work more effectively with internal and external teams. I also find that the theory we covered on the course continues to be relevant when it comes to developing strategy. I am drawing on this knowledge all the time and it has taught me the value of keeping up to date with emerging theory.
"My advice to others starting out in their careers would be to put your hand up for any opportunity. It might not always seem like the most relevant thing, but you never know what it might lead to or who it might impact. And if it pushes you outside your comfort zone, then all the more reason to go for it."