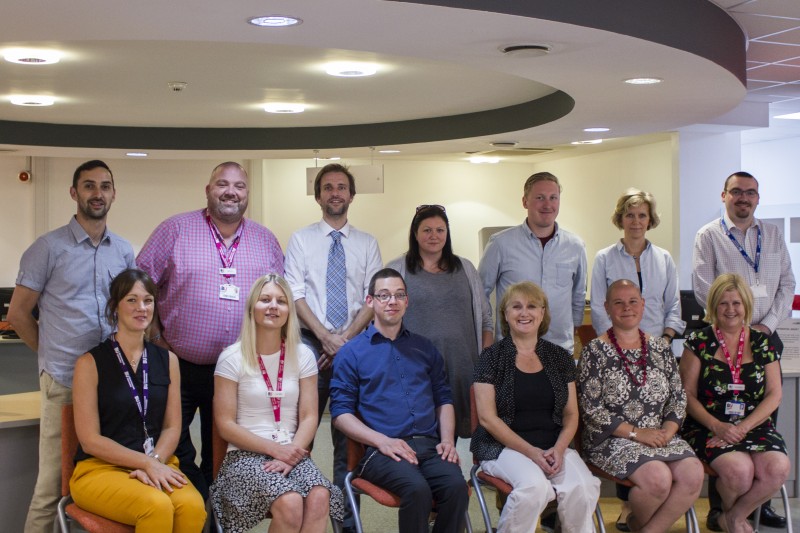 AskBU, the central enquiry service for current students, is celebrating 10 years supporting BU students.
Opening on 10 September 2007 BU was one of the first universities to have a dedicated student enquiries team. Originally created to provide information, advice and guidance for student finance and international students, the AskBU Team has become the first point of enquiries for all current students. 
During the first year of service the team recorded a total of 19,000 face-to-face, email and telephone student queries, with around 25% of these related to student financial support. As BU has grown the number of enquiries has increased, and at the end of August 2016 was around 57,000 - triple the number recorded in that first year. The team has responded to more than 400,000 enquiries to date and awarded over 25,000 bursaries.
Working across both campuses, with a face-to-face presence at The Base in Poole House and Bournemouth House Library, the AskBU Advisers deal with a wide range of enquiries about student life at BU. Along with specific peak-period events including online registration, graduation, and accommodation applications, and can help with practical aspects - providing student status letters, replacement ID cards, council tax exemption certificates and re-setting student computer passwords.
More recently, AskBU has been instrumental in developing the new enquiry management system, SID, which allows us to manage all current student enquiries in one place. This now includes a database of Frequently Asked Questions which is accessible to all staff and students to help provide answers to common queries.
The success of the service is enhanced by the strong working relationships developed with other teams in BU over the years, particularly Faculty Admin, Academic Services, Library, Residential Services, Student Wellbeing, SUBU Advice and colleagues from other areas across BU where enquiries have required referrals or further expert information to resolve.
For more information, visit the AskBU web page or contact the team via email.