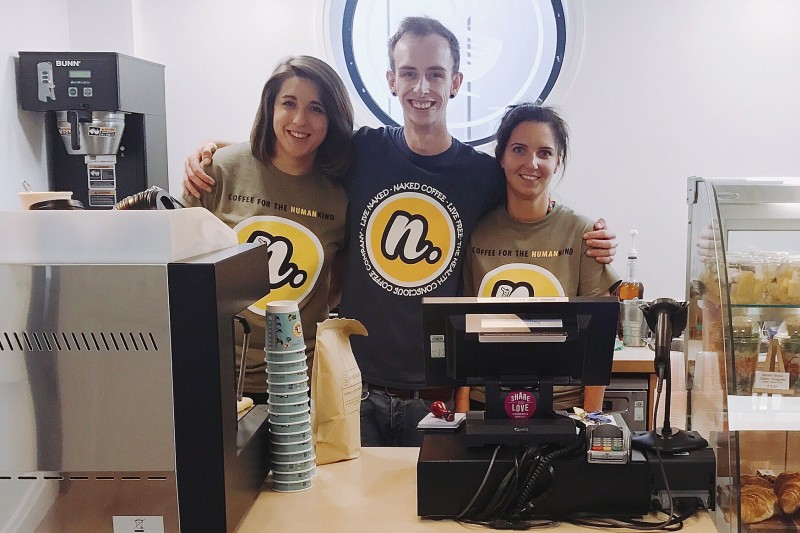 Chartwells are excited to announce that we have teamed up with Naked Coffee for the launch of a new café in The Sir Michael Cobham Library at Talbot Campus.  
Naked Coffee is an independent artisan local business based in Bournemouth which takes great pride in roasting, blending and brewing unique ethical coffee. 
First, a variety of carefully selected single-origin Fair Trade green beans are convection roasted (with zero carbon emissions!) to bring out the best flavours of each bean. You can see this process happening in their Lansdowne Café on Christchurch Road. These glossy beans are then hand-blended to special developed recipes to deliver three unique blends to suit every taste. The blend of your choice is then freshly ground on-site and crafted into a cup of your favourite drink.
We look forward to seeing you from Thursday 14 September with some great opening offers