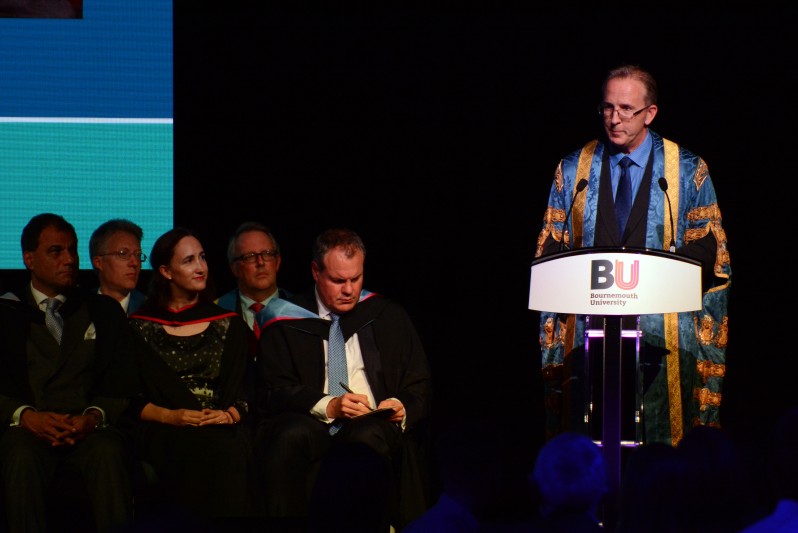 Keep an open mind, explore Dorset's hidden gems, and eat plenty of scones!
 
These were among the words of advice given by bestselling author Sophie Kinsella and founder and chairman of Cobra Beer Partnership Limited Lord Karan Bilimoria to new international students, starting at Bournemouth University this September.
 
Sophie and Lord Bilimoria were the keynote speakers at BU's International Commencement Ceremony, with more than 500 international students from over 100 countries invited to Bournemouth International Centre to formally mark the start of their studies.
"Many people are leaving their families for the first time, are leaving their countries for the first time, and may have not been to England before – it is a huge journey and adventure for them," said Lord Bilimoria, who himself was an international student – coming from India to study Law at Cambridge University, where he came up with the idea for Cobra Beer.
"So if one can give them a welcome that is warm, that is personal, that has an impact, it will just set them off on that journey and make it so much more.
"I don't know of any other university that holds an event and welcome like this, and it's incredible."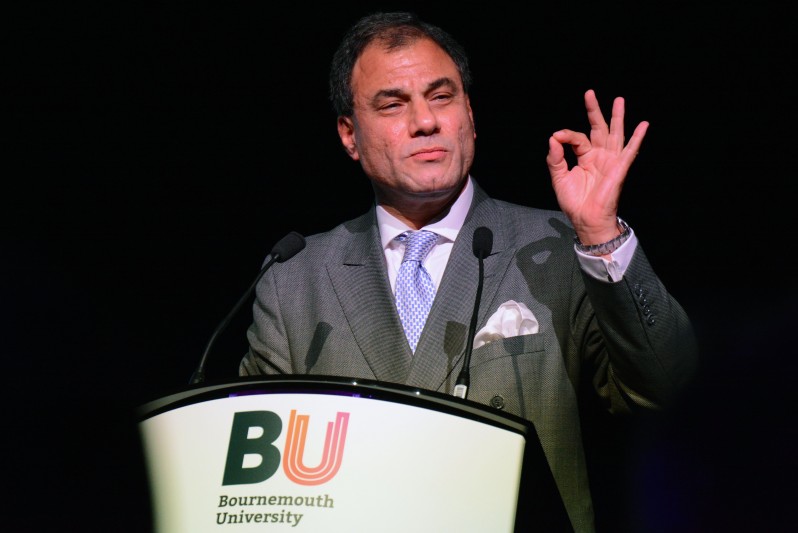 Lord Bilimoria, who is also President of the UK Council for International Student Affairs, added:  "The friends that they will make over here will be their friends for the rest of their lives and what is really important, and is often overlooked, is that the international students enrich the experience of our own domestic students, which is just wonderful."
Author Sophie Kinsella, who has sold over 36 million copies of her books in more than 60 countries, had some words of wisdom from closer to home.
"Enjoy all these amazing beaches – go up and down the coastline because there are so many," said Sophie, who was educated in Sherborne and now splits her time between Dorset and London.  
"We're great fans of Studland, which is just stunning, and if you just drive around the villages, each one is more beautiful than the last."
She added that students should make the most of their time at university and connections that they make.
"I would say keep an open mind – you might start your degree with one fixed idea but education is where you find yourself so you may want to go into a different direction, so don't be afraid of that," she said.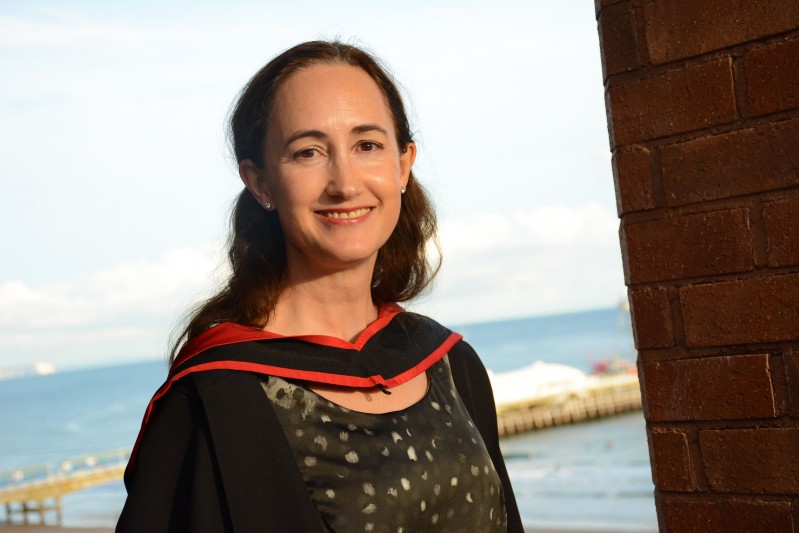 "I can't think of another time in your life when you have quite so many bright and interesting people all around you all the time at your disposal and all they want to do is interact with you and help you – so make the most of it."
Alongside the keynote speakers, dignitaries from across Dorset – including the Deputy Lieutenant, Conor Burns MP, and Mayors of Bournemouth and Poole - attended the ceremony to welcome new students to the county.
The event takes place at the venue where students will graduate, and the International Commencement Ceremony began with a formal procession of dignitaries and members of BU's Chancellery, Board and Executive Team in their graduation robes.
International students also had the chance to meet and chat to each other, and BU staff, over dinner, before the ceremony closed with a dance performance by students from the College of Richard Collyer.
Opening the ceremony, BU Vice-Chancellor Professor John Vinney said: "This year more than 300,000 international students have come from all around the world to study in the UK, but no other university marks this occasion in this way, in the same venue you actually graduate from when you finish your studies.
"This makes the evening stylish but also unique, and a very special celebration of your arrival and the commencement of your studies."
It was a sentiment shared by Sophie Kinsella:  "It's lovely to be part of something that is going to be the first step in a really exciting adventure for all these students who are coming over," she said.
"It feels very celebratory and I think that's a great way to kick off your studies, to feel cherished and welcomed and treated."