Boxing legend and mental health awareness proponent Frank Bruno came to speak at BU as part of a series of events highlighting mental health.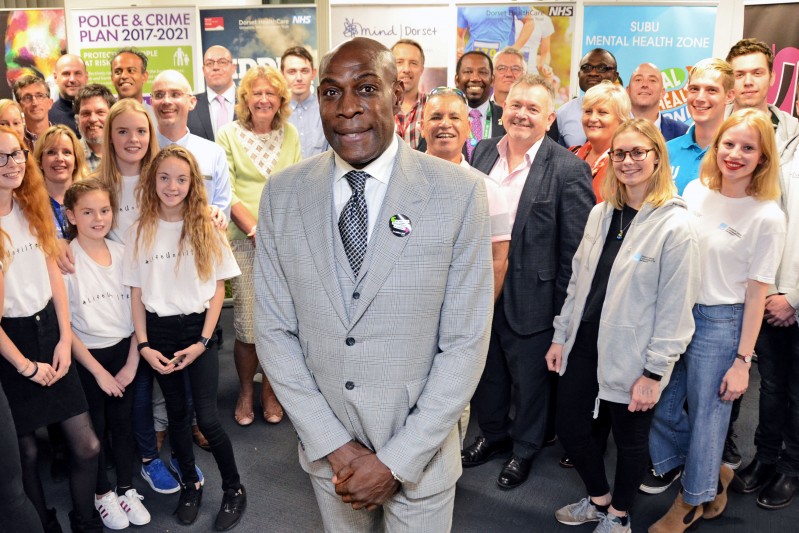 Speaking to an audience of hundreds of students, academics and members of the public, Frank spoke about some of the challenges he faced in dealing with mental illness, family life, and competing in the top tier of boxing, including some of his most notable fights against Mike Tyson and Oliver McCall.
 
Interviewed by BU's Head of Regional Community Partnerships, Ian Jones, Frank spoke about his time while sectioned under the Mental Health Act, the struggles he encountered after separating from his wife Laura in 2001, and his vulnerabilities to the gaze of the media whom he recognised "built him up".
 
Ian said: "It was fantastic to interview Frank for the evening. After having read his new book, 'Let Me Be Frank' in advance of the talk, I really got a sense of the man behind the legend, and an insight into other battles fought outside of the ring, such as his ongoing struggle with mental health.
 
"I asked Frank about the pressures that surround someone perceived to be at the top of their game, as well as those that mount when things don't work out. Frank is so well-known for his friendly and welcoming attitude, but it was interesting to see how he was able to turn things around."
 While at BU, Frank also met with young people from Up in Poole, a group funded by Borough of Poole, who were able to screen their film #LifeUnfiltered to the boxing legend, which looks at mental health in young people in the local area.
 
Speaking ahead of his talk, Frank said: "All of us go through a stage, whether you're young or you're old – you go through a time where you have dark times. I could be talking to you right now, but I can't look inside your brain to see what drama or what hassle you're having.
 
"I'm doing the Frank Bruno Foundation, and we're doing wellbeing and trying to keep away from medication and rely on self-confidence and living good with wellbeing, advice and sitting down and making a structure for life."
 
Other events held over the week as part of World Mental Health Day 2017 included an immersive theatre performance by Caravan Theatre, which came to Talbot and Lansdowne Campuses, as well as a range of activities from sports to art and music, held by BU student union, SUBU.