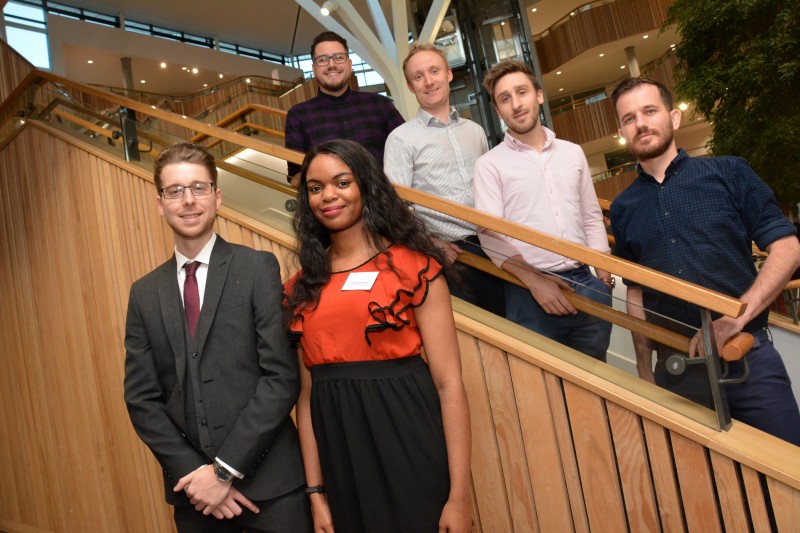 Final year BA (Hons) Marketing Communications student volunteers from Bournemouth University (BU) in association with the Chartered Institute of Marketing (CIM) have put together an event highlighting the importance of influencers in marketing, held in the Fusion Building on BU's Talbot Campus.
Among the speakers was Jamie Spafford, co-founder of YouTube cooking channel, SORTEDfood. Jamie's unique business has seen him travel across the world with friends and co-founders Ben Ebbrell, Mike Huttlestone, and Barry Taylor, in search of original and unusual cuisine. The channel, which started in 2010, has seen its audience grow to nearly 2 million subscribers.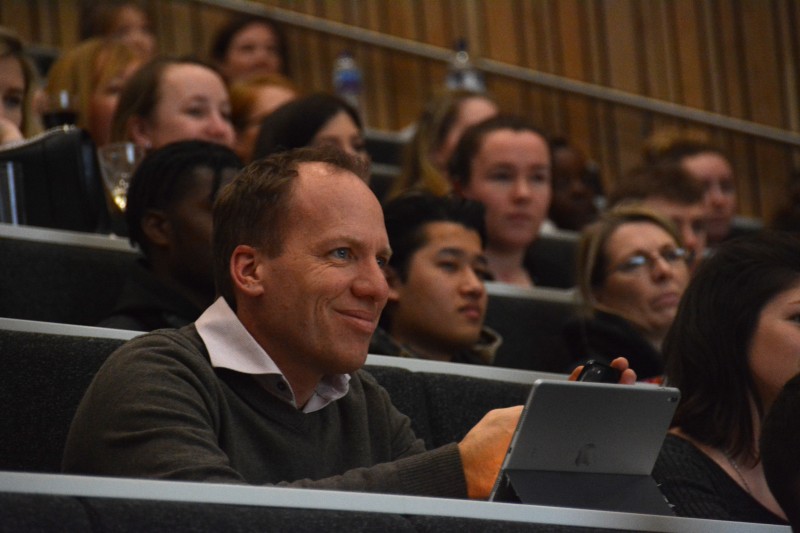 A BU alumnus of BA (Hons) Marketing, now BA (Hons) Marketing Communications, Jamie grew his business through social media and gaining a foothold in influencer marketing via helping to spread brand campaigns, values and messaging. The channel has worked with Ford, Co-op, Kellogg's and the US Tourism Board.
Also speaking at the event was Louie Gatas, Digital Marketing Manager (EMEA) at Warner Bros, Philip Brown, Head of Influencer Marketing & Brand Advocacy at Come Round, and James Delves, Head of PR and Engagement at CIM.
Working alongside fellow team members James Harrison, Natalie Moseley and Linna De Crissey; Geneva Guerrieri, co-organiser and BA (Hons) Marketing Communications student, said: "It's been a long and challenging process having to organise this event. For many of us, this is the first time organising an event like this of this scale. It's been a great learning experience, pulling together all of our strengths to make sure this event goes along.
"As final year students, it's really nice to graduate knowing that we've pulled this off – it's our legacy essentially. The CIM has a great reputation within marketing, which we are all studying, so being able to say that we are working with the world's leading professional body in marketing, is great for both us and the CIM. They can learn from us about the future of marketing and emerging trends, but we can also benefit from their help in organising this event and their consideration of this theme. The event contributes to CIM development hours for members of the organisation."
Chris Bowditch, fellow BA (Hons) Marketing Communications student and organising team member, said: "Our idea was always to have three different perspectives on influencer marketing. We wanted a brand, an agency and an influencer, and we had our wish-list with all three.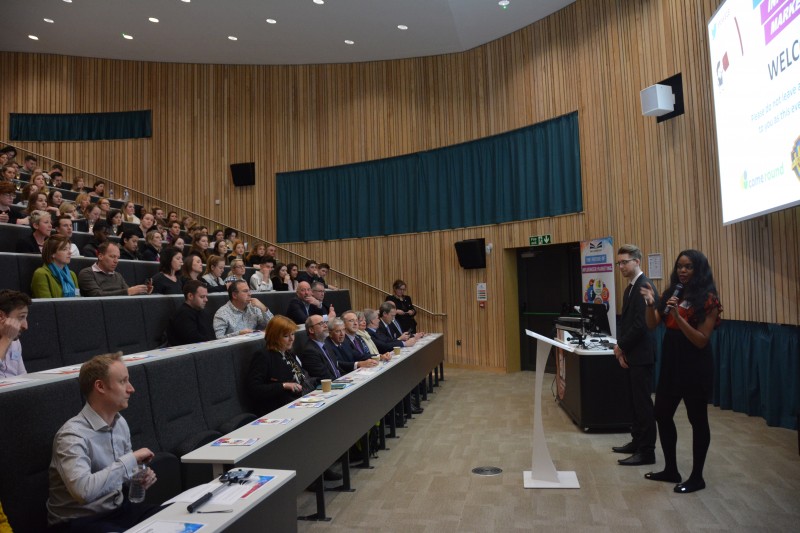 Graham Goode, Senior Lecturer in Marketing Communications at BU, said: "This is the 12th Mike Warne event and our students have done a fantastic job. Influencer marketing is a really hot topic in marketing; I'm always amazed every year by the way in which students pull this event together. They come up with the theme, locate the speakers, work out logistics, and it so often comes together to be a great event.
"It is testament to the quality of student we get on the Marketing and Communications degree and at Bournemouth University in general. The bar has been set pretty high to have gotten three different perspectives in this area. We really want the audience to go away with real value added; they've learned something about these topics and what they might mean for their businesses or studies - everyone goes away with something of value."
Brian Doidge, Chartered Marketer and Chair of CIM South West, said: "The CIM has a nested qualification within the degree programme at BU. For a number of years, we've had the Graduate Gateway programme which works really well. BU students automatically become members of the CIM and can advance to full membership of the CIM very quickly. Students are at the heart of the event, but the CIM goes around the outside of that with PR, registration and organisation.
"The idea of the event is always to take a learning experience to pull in speakers at the top of their game, quite a coop in itself. The students have learned a lot about collaboration at the same time as studying the last semester of their full honours degrees, and all credit to them for being able to do this."
To read more about how BU works with the CIM, please visit: https://www.cim.co.uk/more/graduate-gateway/