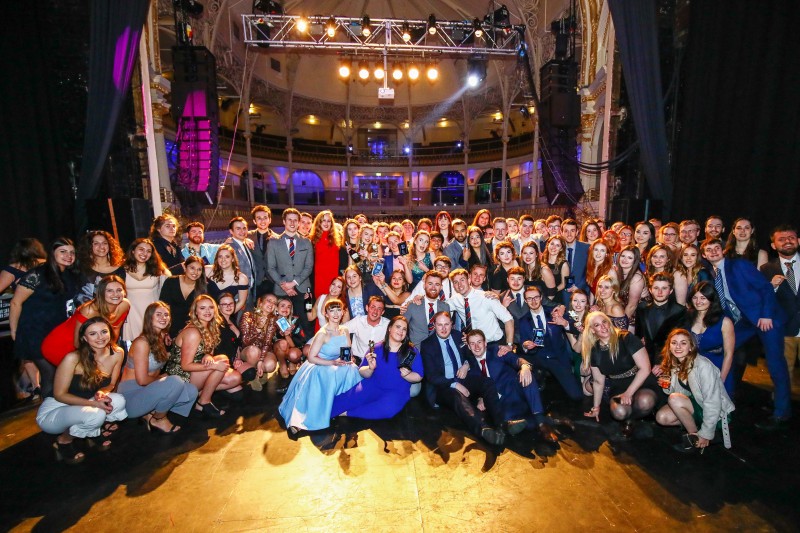 The contributions and hard work of all BU students involved in SUBU clubs, societies and Raising and Giving (RAG) were celebrated at the recent SUBU Activities Awards 2018.
Hosted by SUBU's Vice President Activities, Brooke Elias, and Activities Events Officer, Julie Marie Bernard, the evening highlighted the hard work and commitment of students who dedicate their time to running clubs & societies, and charitable events through RAG initiatives here at BU.
Members from the 120 plus clubs & societies had opportunity to nominate themselves for one of 12 award categories, and award winners include:
Dance Society: Most Improved Club or Society
Climbing Club: Club of the Year
Cycling Club: Event of the Year
12 societies were also awarded 5 stars for their continual efforts to increase participation, encourage community involvement and raise money for their chosen charities.
The evening was topped off with two stellar performances from both Dance Society and the Performing Arts Society (PARTS), showcasing the fantastic talent that clubs & societies pride themselves on
Vice President Activities, Brooke Elias, shared: "The Activities Awards continue to celebrate the incredible achievements of our clubs, societies and RAG. This year was particularly special to me as it was my last year hosting as VP Activities. It fills me with overwhelming pride to see everyone celebrating each others achievements collectively, and I am excited to see what the future holds for Activities as it gets bigger and better each year."
A full list of winners from the night can be found on the SUBU website.