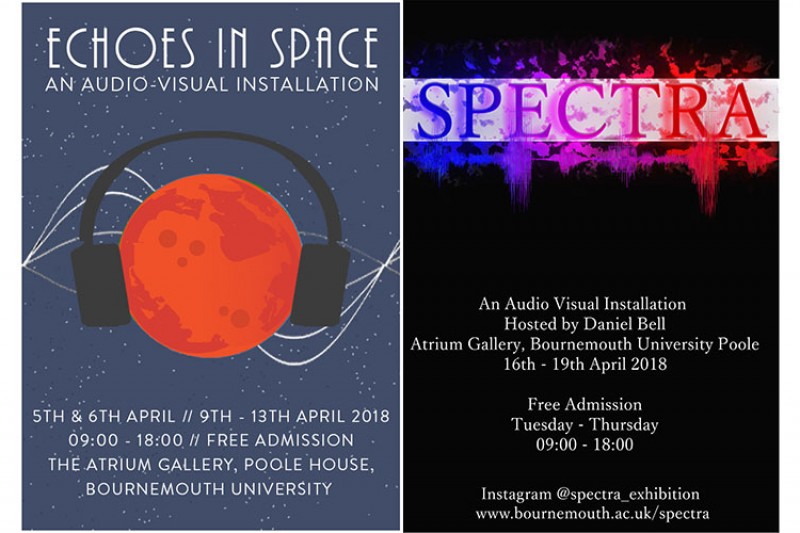 Sounds and colours from space and the world around us are topics covered by this month's student curated exhibitions. In place of a dissertation BA Media Production final year students were tasked with creating a unique piece of media content of substantial quality and scope. Two of the audiovisual installations will be exhibited in the Atrium Gallery during April - this is a great chance to see some of our students' work.
Echoes in Space: Thursday 5 - Friday 13 April (weekdays only)
George Fisher has produced a space themed audio visual installation, featuring a two minute soundscape for each of the eight planets that reimagines the radio frequencies recorded by NASA's voyager probes over the past 40 years. Find out mor.
SPECTRA: Tuesday 17 - Thursday 19 April
Daniel Bell has produced an interactive audiovisual installation, with an emphasis on sound and colour, creating a sensory experience; an artistic interpretation of the artist's view on the world, and an expression of how they feel we should approach new concepts in life. Find out more.
The exhibitions will be on display in the Atrium Gallery, Poole House, Talbot Campus, 9am - 6pm. Open to all and free to attend. For more information about Art at BU visit the webpages.