MSc Finance student David Salisbury has won a Chartered Institute for Securities and Investment (CISI) Educational Trust Award for outstanding success while studying at BU.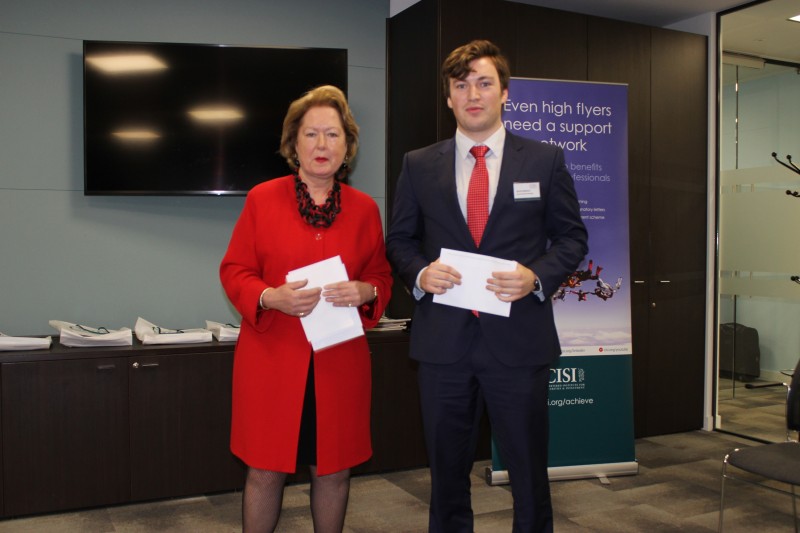 The CISI Educational Trust Awards annually celebrate achievement amongst students studying CISI accredited courses around the UK, at both undergraduate and postgraduate level. 
For this year's awards there were 40,000 exam entries from over 80 different countries and in 36 different categories. 
18 student winners were chosen, receiving a combined total of £23,000. 
The students are nominated for the award by their university, based on excellence in an item of work or an examination.
Nominees are then required to produce a short written piece for the opportunity to attend an interview - the title this year being: "What is MiFID II? Who gains and who loses from its introduction?"
Following an intensive interview process, the nominees were assessed on their interview performance, general knowledge, and knowledge of the CISI. 
An awards ceremony was held at Mansion House in London, where the winners were announced. 
"It is a great privilege to be nominated as one of the recipients of the 2018 CISI Educational Trust Awards, which will undoubtedly help me stand out among my peers," said David. 
"The interview was challenging and engaging as well as a great opportunity to gain insight into the financial markets from the trustees, all of whom have vast industry experience."