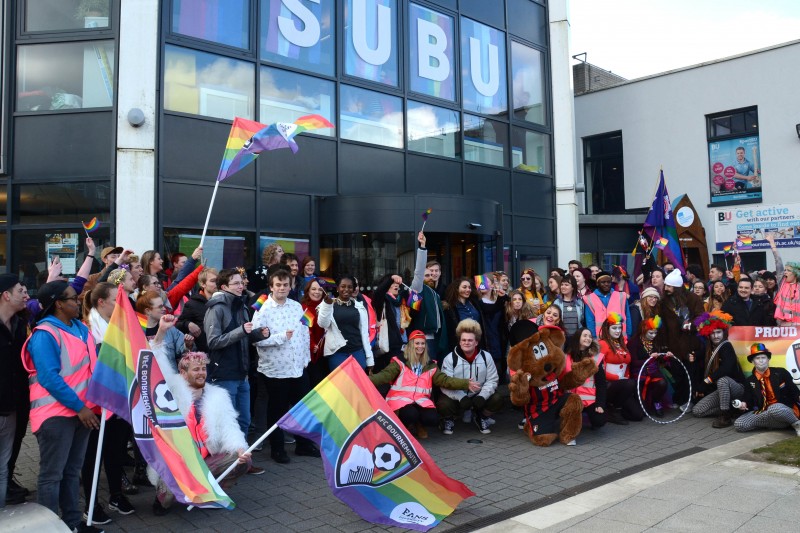 Supported by BU, the Bourne Free event is running from Friday 13 July to Sunday 15 July and offers something for everyone.
Friday night is family fun night, while Saturday is action-packed with the Pride parade and a host of entertainment taking place in The Triangle and Lower Gardens. The event is rounded off with the annual Bourne Free Celebration Worship on Sunday, which has been held every year since 2011.
James Palfreman-Kay, BU's Equality and Diversity Adviser, commented: "I am really pleased that BU is supporting Bournemouth's Pride Festival this weekend. I would encourage staff and students who are free over the weekend to visit the festival, if they are able to. Equally, if staff or students would like to become further involved with our Lesbian, Gay, Bi and Trans (LGBT) work as a Stonewall Global Diversity Champion at BU, please feel free to email [email protected]."
Each February, Bournemouth Student Pride takes place on Talbot campus and is a collaboration between SUBU and the Arts University Bournemouth Students' Union. The result is one of the biggest events in the student calendar, underlining the commitment to inclusivity at both universities.
Full details of the event can be found on the Bourne Free website.