Animations, art films and documentaries by Bournemouth University (BU) staff and students will be screened in Bournemouth Square during the Arts by the Sea Festival.
The Depth of Field: Research through Film showcase will feature animations produced by students as well as documentaries and shorts showcasing BU research.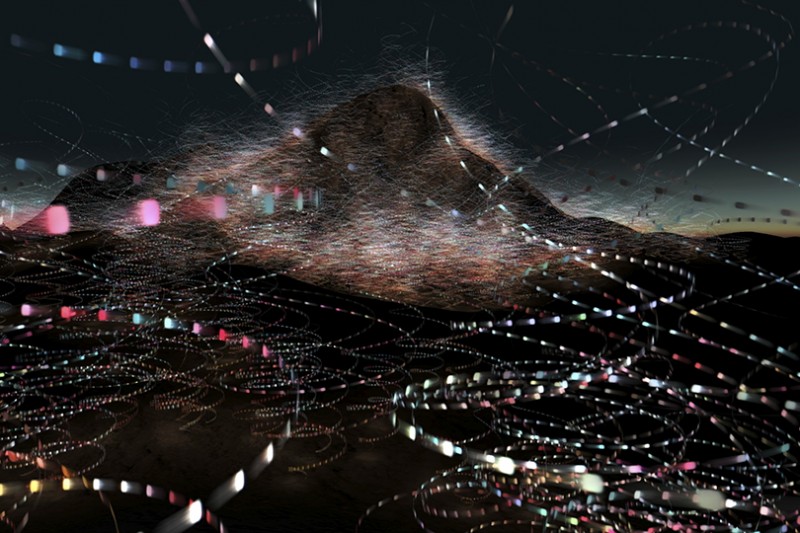 The opening weekend will feature award-winning animations by students from the National Centre for Computer Animation at BU, as well as films by Senior Lecturer and artist Lizzie Sykes, and Research Lecturers Vicky Isley & Paul Smith who are world-renowned artists working under the name boredomresearch.
During the week the screen will host documentaries and shorts showcasing BU research including award-winning films exploring everything from food poverty to rural LGBT communities and the experiences of older male carers.
Hidden between the films there will be a series of "Visual Riddles" by Dr Trevor Hearing, written by poet and Professor Emeritus Sean Street, which viewers are invited to solve.
Trevor said: "The Anglo-Saxons made riddles about objects and thoughts such as 'sword', 'ice, or 'plough' teasing the reader and ending with the object asking us to guess "who am I?" St. Aldhelm, the Saxon Bishop of Sherborne was one of the best known writers of riddles.
"These short films are a twenty-first century updating of the idea in which images are combined with words written by a leading poet containing clues to an object we are all familiar with."
BU is a sponsor of the 2018 Arts by the Sea Festival, which runs from 29 September – 6 October 2018.
With over 50 events, the Festival bring together some of the best regional, national and international arts across dance, film, theatre, performance, visual arts, spoken word, literature and music.
Find out more about the Arts By The Sea Festival