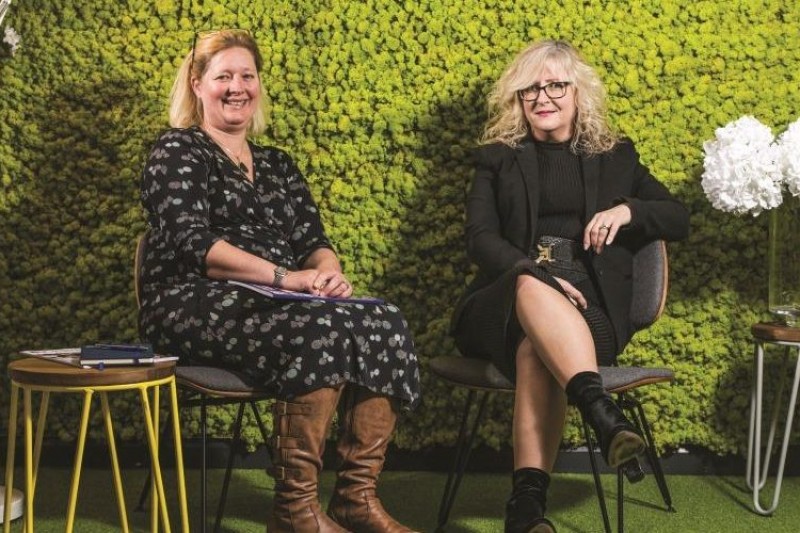 Developing doctoral research at Bournemouth University
Over the last fifteen years, more than 640 students have completed their doctoral studies at Bournemouth University in a range of subjects, from engineering to midwifery, from business management to animation. During that time, support for postgraduate research students (PGRs) has gradually developed, so that Bournemouth now has a thriving community of over 630 postgraduate researchers.
"Our new Doctoral College has its roots in the establishment of the Graduate School, back in 2003," explains Dr Fiona Knight, one of the Doctoral College's two Academic Managers. "Originally, our aim was to help make postgraduate research student's journeys more consistent. At the time BU had 7 Academic Schools and postgraduate research students experiences really varied according to where they were based. We wanted to make sure that no matter where you were in the university, you had the same outstanding experience."
"We began to work much more formally; introducing a Code of Practice for Research Degrees, developing training and formal qualifications for our supervisors, and giving much more structure to the research degree journey. The route to getting your PhD became much clearer," continues Dr Knight.
The Doctoral College team have also worked hard to develop a sense of community among Bournemouth University's postgraduate research students. This year will see their 10th annual Postgraduate Research Conference take place, where postgraduate research students from across BU will be able to share their research via presentations, posters and photography. "It's the perfect opportunity for others working at BU to find out more about the exciting research being carried out by our postgraduate researchers" explains Dr Julia Taylor, the other Doctoral College Academic Manager.
Throughout the year, postgraduate research students can also develop their research, professional and personal skills by signing up to any number of skills and training courses offered through the Doctoral College's Researcher Development Programme or hone their public speaking skills by taking part in the internationally renown 3 Minute Thesis™ .
Olivia Placzek, a postgraduate student in the Faculty of Management has been studying at Bournemouth University for the last eighteen months and is Chair of the Postgraduate Researchers Rep Committee.
"I've really enjoyed my journey so far, and it's great to see how well the students, supervisors, administrators and the Doctoral College work so well together," says Olivia, "I like all the opportunities we have to learn something new; whether it's taking a course, going to a workshop or just catching up with other student's research over coffee."
"Having all these opportunities to choose from means that you can improve your skillset and the chances of going into the career you aspire to; which might be continuing in research or going into industry. There are always workshops on offer to help improve your skills, no matter what your goals are."
Doctoral college case study
Min Jiang joined Bournemouth University in 2010 to begin her studies in MSc Computer Animation and Visual Effects, after completing her first Master's course at the Communication University of China whose programme is in partnership with Bournemouth University (BU).
"I thought I was certain to return to China after the one year's Master's course, however, BU won me over with their amazing animation course," says Min. "I've learnt so much here and the life in Bournemouth is just too good to be over so quickly, so I continued my study as a PhD student in Computer Animation for a further 5 years."
Alongside her PhD studies, Min also participated in group research projects which helped to develop her real-world skills such as project management and working effectively with others including external researchers and experts.
"Throughout my experience at BU, the Doctoral College has been very helpful. They provide funding for us to attend and present at conferences, conduct experiments and buy advanced equipment," says Min. "They arrange all our training sessions and seminars to help us go through each stage of our PhD smoothly."
After Min graduated from her studies in 2016, she went on to work for Oriental DreamWorks in Shanghai and is now working for Moving Picture Company in London, a global leader in visual effects.
"Luckily, BU gave me a very good introduction to the entire industry. Not only do we use the same system and animation tools as the university, but many of my colleagues are BU graduates too!"
"The Doctoral College really cared about our studies as well as our lives outside the university. All the tutors there were very kind and helpful; they took the time to get to know us all individually and take care of us."
This article featured in the 2018 Bournemouth Research Chronicle which can be found in full here.  Individual articles can be read here.