BU graduate, Gemma Alcock, has been recognised as 'one to watch' at an international event on drone technology. Gemma was named 'Woman to Watch in UAS' in the Search and Rescue category at InterDrone - The International Drone Conference & Exposition, held in Las Vegas on 6 September. The event is the largest commercial drone event, featuring the latest developments shaping the future of the industry.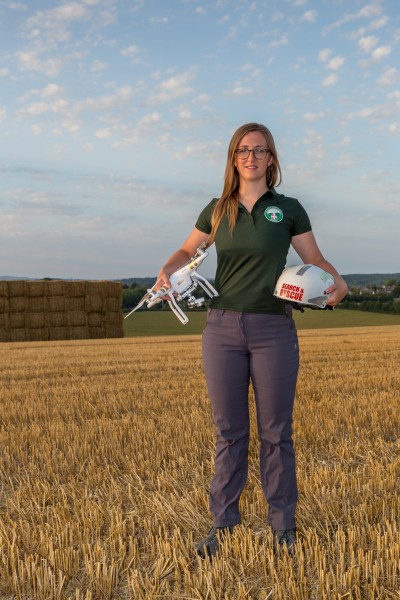 The award recognises Gemma's work on the use of drones within life-saving emergency services. Gemma began her award-winning research in the final year of her Design Business Management degree at BU. She has since gone on to launch Skybound Rescuer, a company dedicated to advancing drone life-saving across the UK.
Gemma said: "It is incredible to receive this award and totally unexpected. It shows that my research is getting recognition, not just in the UK but also overseas. I hope that the profile it creates will enable me to expand the business and accelerate the work we are doing with emergency services partners."
Gemma's research is focused on finding the right aerial solutions to support rescues in four key environments; night searches, mountain rescue, maritime and urban search and rescue. While drones cannot yet complete a rescue operation, they can provide vital information on an environment before teams go in, pinpoint the location of a casualty, or even supply the resources needed to stabilise casualties before other services arrive.
The InterDrone conference will bring an international perspective to drone response, bringing together audiences from around the world with an interest in public safety.
Find out more at www.skyboundrescuerproject.com.