BBC Arts Editor Will Gompertz will be giving the keynote talk at an international conference in a very unique way… by hologram!
The broadcaster and journalist will be speaking to a gathered group of students and professionals at the BFX Festival, which looks at the best and brightest skill in the areas of visual effects, animation and games.
Gompertz will be talking about creativity, and the need for artists and those in art-based professions to continue to push the boundaries in the name of art.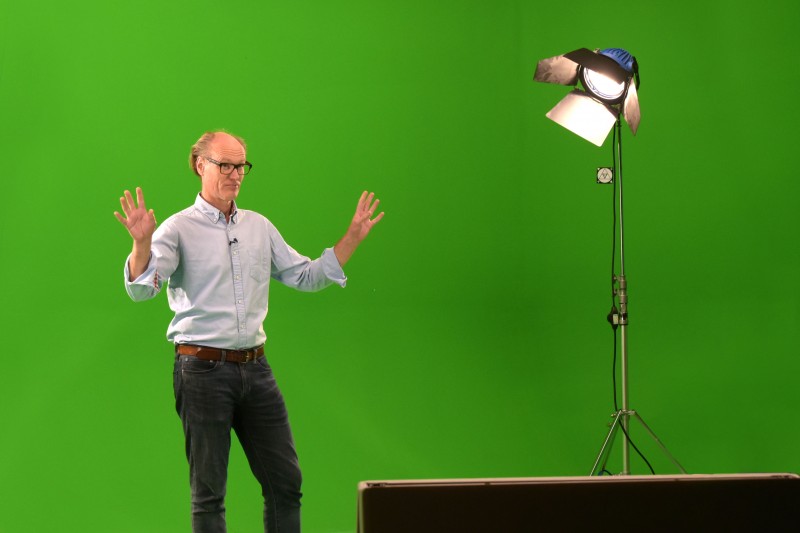 Speaking ahead of his first ever hologram appearance, Gompertz said, "It's strange, because you're appearing as a hologram, so we're filming in a studio, where it's very intimate, yet in the hologram space itself there's a big theatre with loads of people, so it will be difficult to read that dynamic."
Peter Truckel, Director of the VFX Hub and one of the BFX Festival organisers, said, "We are so delighted that Will has decided to provide a keynote at BFX this year, and his insight into the art world will be invaluable as he speaks to a group of people who occupy the space between art and science, blending together artistic flair and scientific precision in their field.
"We're also excited to be pioneering hologram technology to bring the talk to life, thanks to Musion 3D who are driving the technology. It will be a really special moment, taking something that previously was only found in movies like Star Wars, and showcasing it live, on stage at the Festival this year. It is something not to be missed."
The BFX Festival will also include talks from industry professionals on films such as Ralph Breaks the Internet, Solo: A Star Wars Story, and Avengers: Infinity War, giving a behind-the-scenes glimpse of the visual effects, animation and gaming world.
The Festival will culminate in a Family Weekend, where younger generations will have the chance to get hands on exploring visual effects and animation technology, as well as a range of games, and be inspired as the Festival aims to generate the next generation of visual effects artists.
For more information about the BFX Festival, and to purchase tickets, visit www.bfxfestival.com.
Will Gompertz appears in this Bournemouth University video, explaining his hologram appearance: