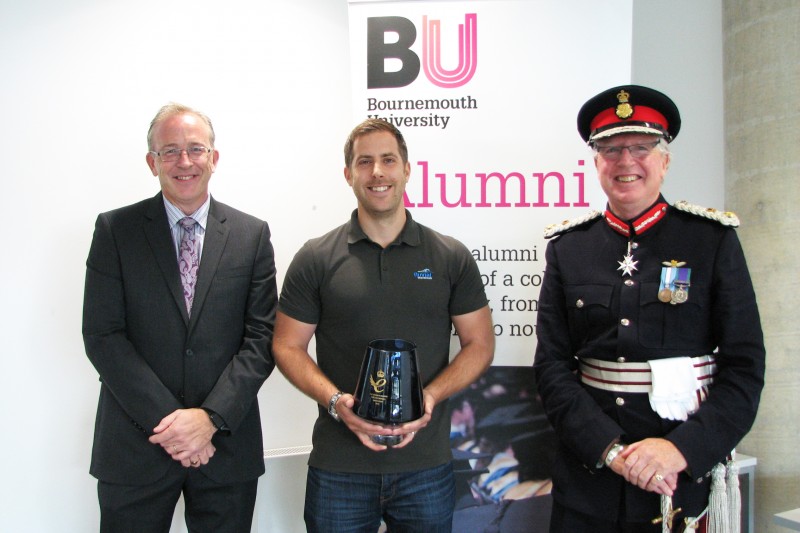 Simon received the award, which was announced earlier in the year, during an event Bournemouth University yesterday (25 September).
Simon's company, Fluvial Innovations, received the accolade for its innovative flood defence system. The Floodstop barrier was developed by Simon during his final year at BU and launched with support from the university. It is now sold around the world, to clients including Coca Cola, the Warsaw Metro, The National Trust and The RAF.
Simon said: "We are delighted to be given this incredible award. It is a huge achievement for Fluvial Innovations and I am incredibly grateful for the support of Bournemouth University in getting the product and business to where it is today. We are proud not only of our commercial success, but also of providing a solution to the misery, disruption and cost which can result from flooding."
The Queen's Award for Enterprise is the highest UK award for British companies. It is given to forward-thinking businesses which excel in the areas of innovation, sustainable development, international trade or social mobility. The award for Fluvial Innovations was in the innovation category.
Welcoming guests to the presentation event, BU Vice-Chancellor Professor John Vinney, recognised Simon's achievements and thanked him for his continued engagement with the university.