Professional visual effects artists from international organisations will be delivering workshops and masterclasses as a part of the BFX Festival this year.
The masterclasses will be delivered by experts in the field, offering hits and tips on everything from animation to character design and scriptwriting.
Masterclasses include a session on acting for animators with Ed Hooks, and an in-depth look at anatomy with expert animator Scott Eaton, returning to BFX for the third time.
Bournemouth University graduate Izzy Burton, now working at visual effects company Blue Zoo, is returning to Bournemouth to talk about bringing environment artwork to life.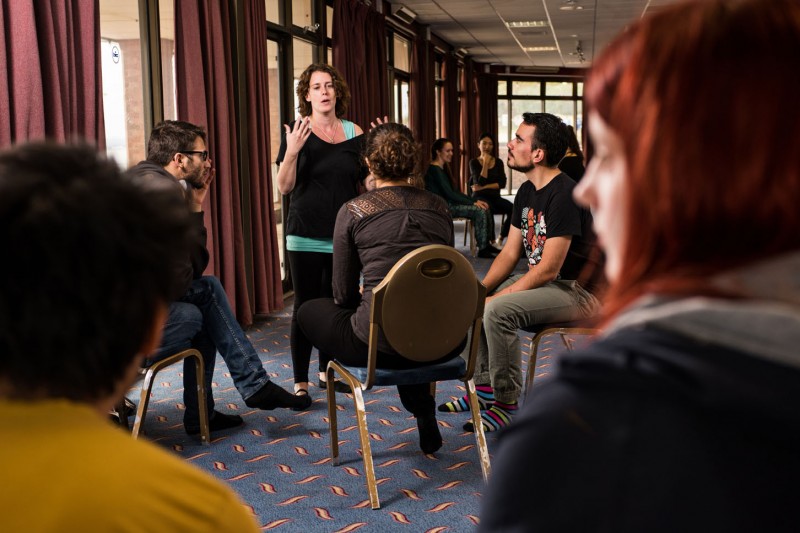 There are also masterclasses on sound design, animation screenwriting and Vray techniques, the latter of which is being run by Ari Rubenstein, whose short film The Blues Crab premieres at the BFX Festival this year.
For gaming fans, a workshop on game experiences; designed for fun and looking great, will be held by Electronic Arts @ Criterion Games. Mikael Pettersen, Lead Crowd Technical Director at MPC, has worked on films like The Jungle Book and Ready Player One. He'll be giving production tips for crowds in Houdini at his bookable masterclass.
Lois Van Baarle, a digital artist and animator from the Netherlands, creates concept art and character designs for animations, games and toy designs. She will be talking about intuitive digital workflows during her masterclass.
BFX Festival Director Sofronis Efstathiou said, "These masterclasses are a chance to hone your skills, to learn from professionals at the top of their field and to add to your CV. As well as showcasing the best in visual effects, animation, and gaming, BFX exists to make visual effects artists better, and to enthuse professionals of the future into a lifelong career in these industries. These masterclasses don't come along every day, and I would really encourage anyone interested in these fields to get signed up, and learn from the best of the best!"
All masterclasses are ticketed, and booking is essential. The masterclasses, alongside the BFX Festival, will all be taking place at the Bournemouth International Centre between 3-7 October 2018 and will run alongside the Festival itself.
Ticket prices for masterclasses start at £20 for students and £30 for professionals, with full information on the BFX website.
For more information about the masterclasses taking place as a part of the BFX Festival this year, and to book tickets, visit www.bfxfestival.com.