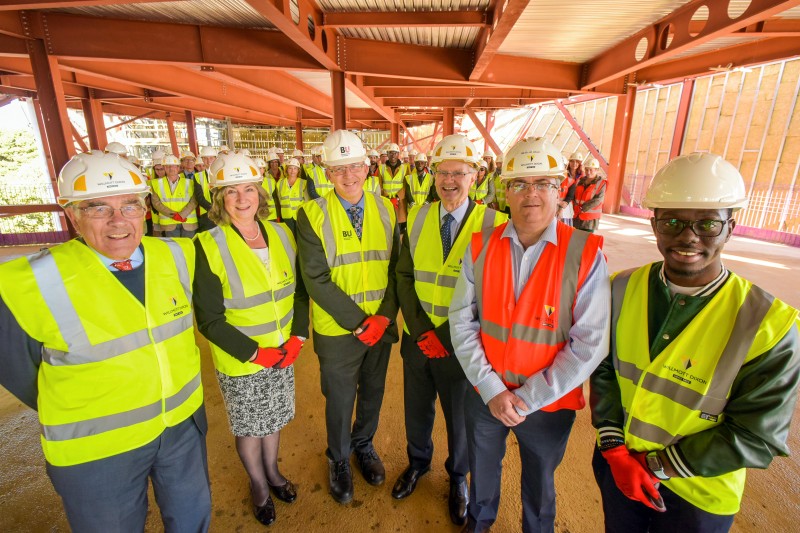 A 'topping out' ceremony – which celebrates the construction of the highest point of a structure – was held on Friday at the site of the upcoming Poole Gateway Building at Talbot Campus.
To celebrate the occasion, the event was attended by BU staff and students as well as local dignitaries and a team from construction firm Willmott Dixon in addition to architects company, Atkins.
At the ceremony, Vice-Chancellor John Vinney said "For me, it's a very proud moment to be here because not only is this a gateway building to the Talbot site, it's also a gateway to opportunities for our students and staff.
"It's been a long time in the planning and this ceremony is a milestone achievement. This building will ensure that our site transforms once again and develops into a world-class campus."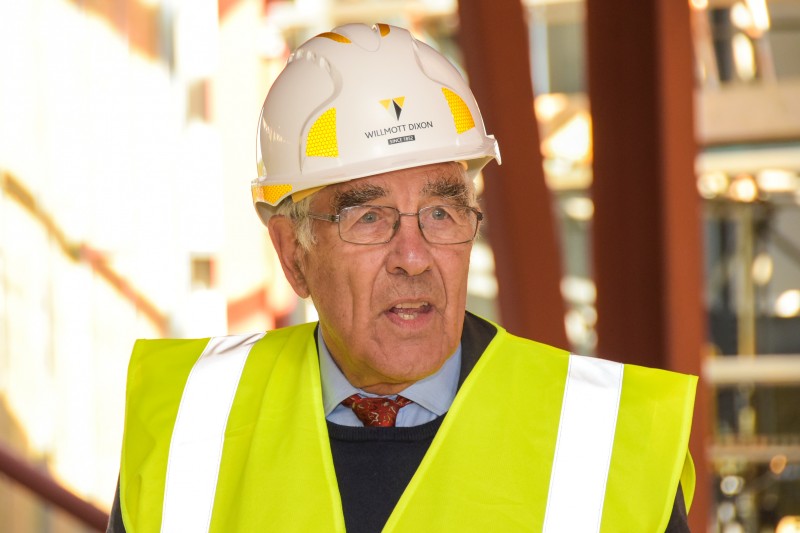 BU's Chancellor, Lord Phillips, used the opportunity to reflect on the impact of the new building;
"Graduates from this university are in demand right around the world. With the help of the facilities that will be provided in this building I am confident they will continue to be so, and that they will be in a position to make an increasingly significant contribution to our economy. This building is not just a gateway to Poole – it's a gateway to the world."
Due to open in 2020, the four-storey Poole Gateway Building will provide high-quality technical facilities that support undergraduate and postgraduate courses as well as research. It will include facilities for TV, audio studios, sound editing labs, media production spaces, green screen with motion capture suite, PC and Mac laboratories and cross-faculty collaboration spaces.
These facilities will predominantly be used by the Faculty of Science & Technology and the Faculty of Media & Communication. They will also be used by the Faculty of Management and the wider student body. 
As part of BU's commitment around environmental sustainability, all major BU estate projects, including the Poole Gateway Building must achieve the 'excellent' rating through the Building Research Establishment Environmental Assessment Method (BREEAM), as a minimum. BREEAM is the benchmark standard for the construction of environmentally sustainable buildings in the UK.
To find out more about the new construction, please visit the website.