BU staff and students have presented their work at an international art science technology festival in Greece.
BA (Hons) Media Production Students George Fisher and Daniel Bell had their final year audio-visual projects exhibited at the Artecitya Art Science Technology Festival along with Lecturer in Audio Production Dr Evi Karathanasopoulou.
The opportunity came about after Dr Karathanasopoulou was invited by Artecitya to participate in a large international project called Freiraum, which delves into social and cultural identity and examines the ways we interact with others and the world through technology.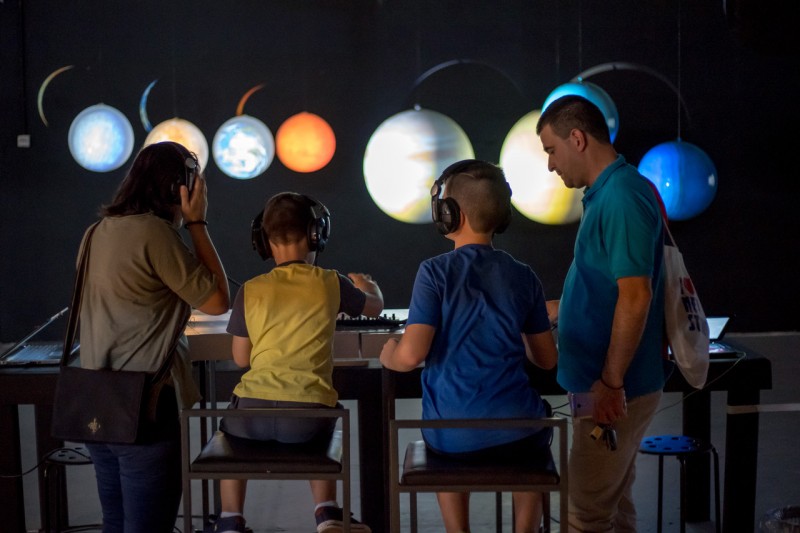 Creative arts management company ArtBOX and Artecitya then became interested in her work as an educator at Bournemouth University and looked into the Graduate Production project at BU and specifically the audio work being created by students Daniel Bell and George Fisher.
Both students initially displayed their projects at the Atrium Gallery in Bournemouth University and after the companies viewed prototypes of both Daniel and George's work, they were invited to the Artecitya Art Science Technology Festival in Thessaloniki, Greece.
They presented their work at the festival which opened on 8 September and closed on 16 September 2018, with over 10,000 people attending.  This was the third year the festival has run and the theme this year was 'The New New' which focused on delving into technological advances. While there, Daniel presented his project 'Spectra' and George presented 'Echoes in Space'.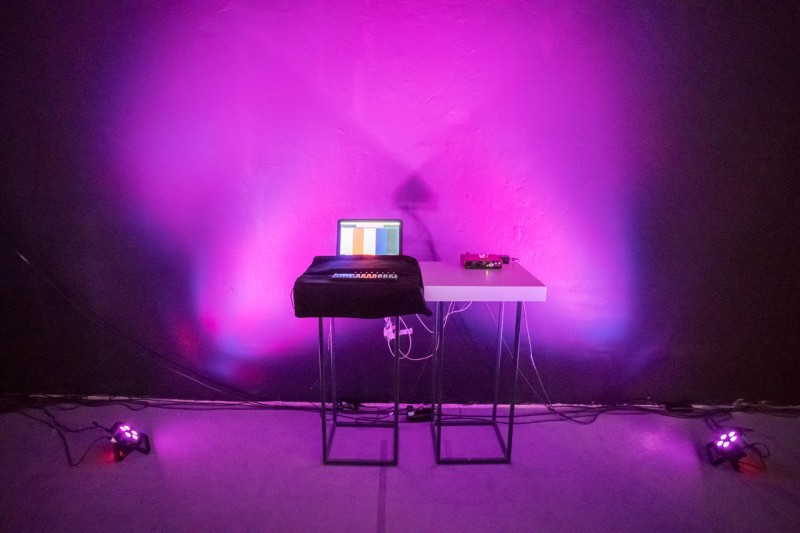 Dr Evi Karathanasopoulou said: "The students were amazing and deserve praise for their professionalism. Their work was incredible and they easily held their own against art from events like South By South West."
While the students were presenting their projects, Dr Evi Karathanasopoulou was working on her project for 'Freiraum'. The project is focusing on what freedom means in Europe and exploring the similarities in economic and social status between people living in Thessaloniki in Greece and Carlisle in the UK.
Dr Karathanasopoulou ran master classes and asked the Greek people to talk to each other and think of questions to ask people in Carlisle in regards to economic and social change or status. She will then record the answers that the people in Carlisle give her and combine the answers from the two communities and present it in Spring 2019 in Berlin. The project is being funded by the Goethe-Institut as well as the Creative Europe programme of the European Union.
View the instagram accounts for Daniel Bell's Spectra and George Fisher's Echoes in Space