A BA (Hons) Scriptwriting student at Bournemouth University has won an award for her screenplay.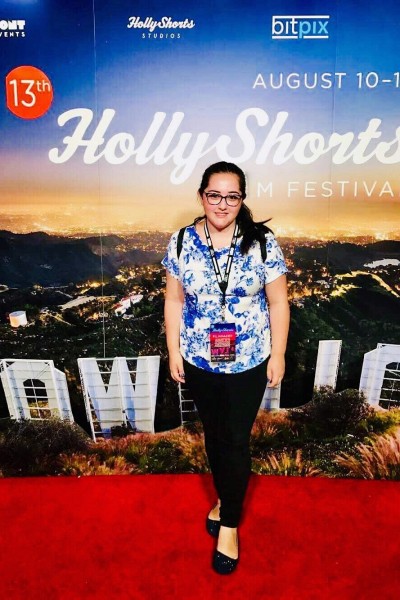 Daniela Rozental-Devis won the Best Short Screenplay Award in the New York Genre Screenplay Competition, which aims to find and support creative screenwriters.
She won for her script On the Edge, an animation script for children which was written as her first assignment on her degree course.
The script had already been shortlisted at the HollyShorts Film Festival, an Academy Awards Qualifying Festival, where Daniela was selected as a semi-finalist for this competition.
"It's about a young girl called Luna who lives in a world where everyone develops a superpower," said Daniela.
"Growing up, Luna is desperate to discover what her superpower will be. All the cool kids can fly and she really, really wants to fly, too. However, in the story, she learns that you don't have to be like anyone else to be special."
Currently on a placement year at Disney's Head Office in Hammersmith, Daniela has always enjoyed writing, inspired by her Grandmother who is a journalist in Colombia.
"The university has been really supportive with my placement," says Daniela, "my lecturer introduced us to the opportunities at Disney and I was successful with the second role I applied for here."
She added that she had good support from the Placement Officers who gave her advice on writing her personal statement as well as interview tips.
"It's great fun at Disney; four of us from my year group are lucky enough to be working here. I'm working in programming for the Disney Channel and I have a lot more responsibility than I expected." explains Daniela.
"I get to make decisions on scheduling, placing episodes, creating stunts and theming days – it's really exciting!"  
"On my placement, I'm learning to have structure and become more productive. I'm also developing ideas for my dissertation next year, as I want to focus on Pixar and, as Disney own Pixar, I'm hoping to make contacts here who will be able to support me with this."