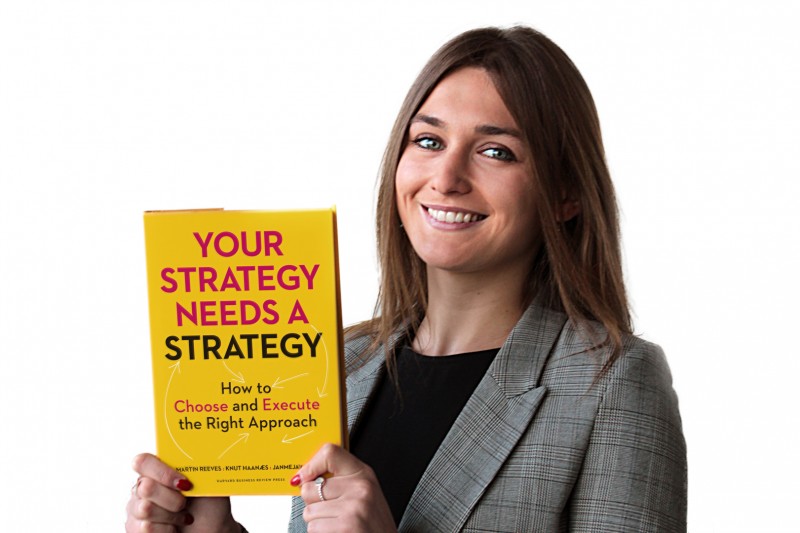 Dr John Oliver commented that "Emma produced an outstanding piece of strategic thinking and I'm delighted that she has drawn inspiration from Martin Reeves ideas on the Strategy Palette". 
Martin Reeves is a Senior Partner and Managing Director at the Boston Consulting Group (New York) and is the lead author of "Your Strategy Needs a Strategy: How to Choose and Execute the Right Approach". Martin kindly donated a signed copy of the book to the 'Best Strategic Management Student' at Bournemouth University. 
Emma remarked that "the Strategy Palette provided me with an insightful approach to understand the business environment and my assignment recommended a Visionary Strategy that would re-position MTV as a leading media firm".
  
Well done Emma and we look forward to seeing how your career develops in the future.