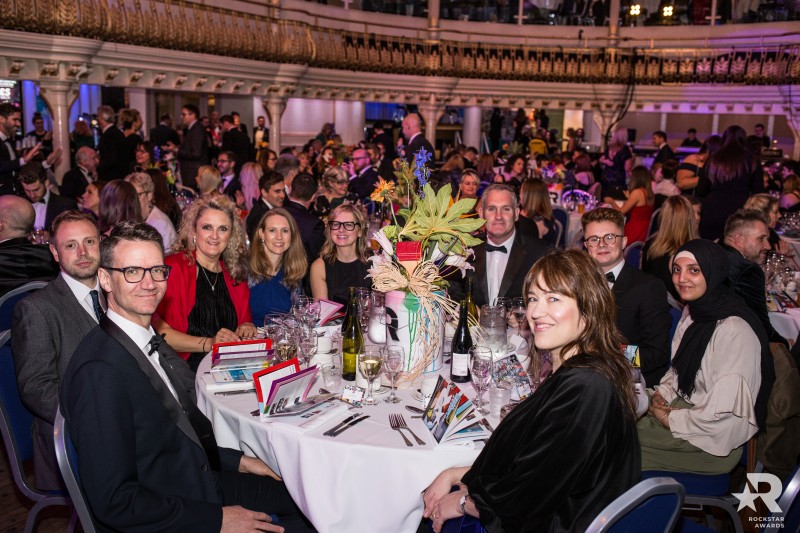 Now in its 9th year, the Rock Star Awards celebrate amazing young people across Dorset and Hampshire aged 16-26 that deserve recognition. There are 13 categories and 11 different sponsors from all different sectors, all of which want to appreciate and nurture young people.
The finalists and winners of 2019 as listed below vary from technology geniuses to young parents each showing diligence, hard work and passion. Every Rock Star Awards event raises money in aid of charity, and this year they have supported one from each county, AIMCommunity in Bournemouth which is a creative arts, educations, and mentoring project and No Limits in Southampton which is an information, advice, advocacy, counselling and support charity.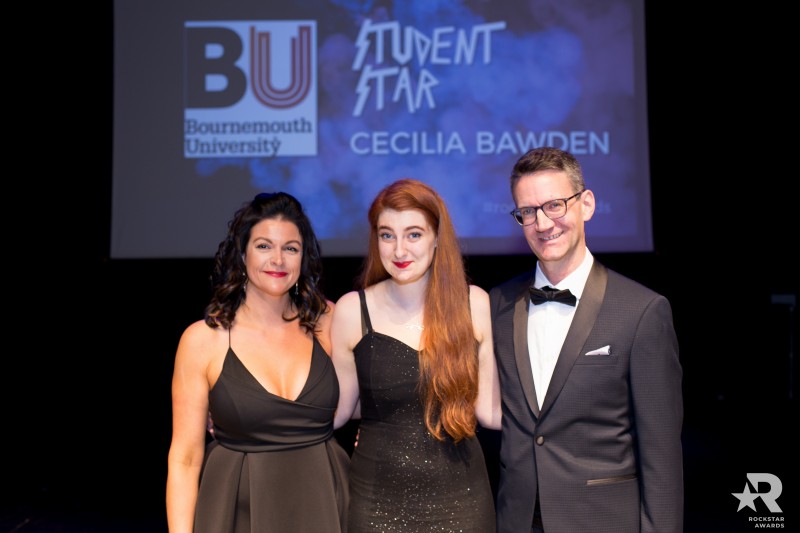 Bournemouth University (BU) sponsored two awards at this year's ceremony, Student Star and Community Star. Cecilia Bawden, a BU Midwifery student won the Student Star Award.
Judges said: "After experiencing quite a difficult time over the past couple years Cecilia has come through as a thriving Midwife in training. Not only is she doing exceptionally well but she also volunteers as an actor with PROMPT to facilitate other doctors and nurses who are training. As well as this she is also President of the Midwifery Society at Bournemouth University.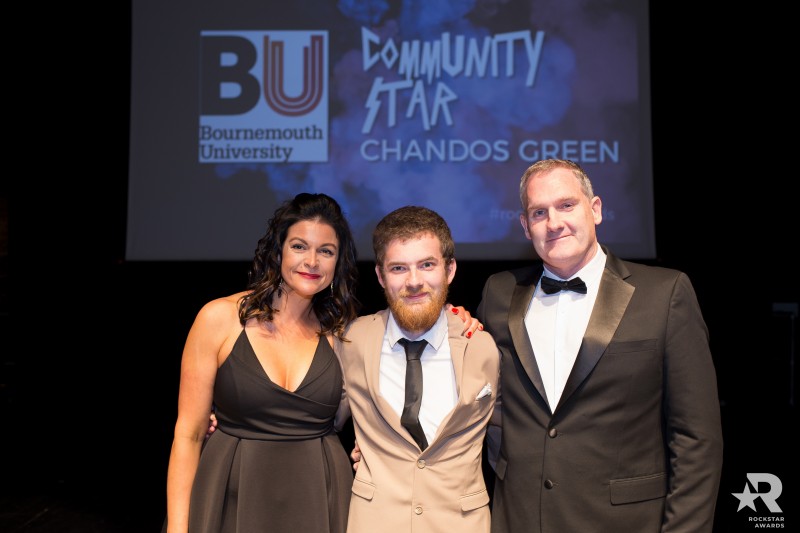 Community Star winner Chandos Green, a 23 year old volunteer and mentor for the Brain Tumour Charity was praised by judges for his awareness-raising work in the community. Chandos, a Chichester University graduate, underwent brain tumour surgery in 2014, having fought three tumours since the age of three, and has worked for the good of the community ever since – running London Marathon last year to raise money for the Lewis Moody Foundation.
BU Head of Regional Community Partnerships, Ian Jones, said: "We're so proud to have been sponsoring the Rock Star awards since they began in 2012. This year's Rock Awards featuring a brand new BU-sponsored award, the Community Star Award.
"We wanted to celebrate the work of young people who are passionate about supporting their local community. Community engagement is at the heart of our university, and we are delighted to have helmed the search for a young person sporting both the enthusiasm and dedication to engage with their community and truly make a difference where it matters most.
He added: "Congratulations to Chandy, who's worked so hard, and really deserved to have his achievements celebrated after overcoming so many huge challenges."
After the success of this year the Rock Star Awards team is pulling together an alumni group and a community page on the website to continually share the successes of all of those involved in the awards.
Winners
Creative Star – Tasha Clarke – (21) Bridal Reloved Dorchester
Technology Star – Charlie Davies (21) CCWW
Student Star – Cecilia Bawden – 21 Bournemouth University
Star Employer – Protect Line based in Poole
Community Star – Chandy Green (23) Volunteer
Inspirational Star – Thomas Douris (25) Bournemouth University
Shooting Star – Sam Perkins (25) Sam Howell Business Consultants
Apprentice Star – Josh Baum (24) Insightful UX
Young Parent Star – Alice Gray (22) EDAS & YADAS
Young Carer – Abby King (17) Poole High School
Young Care Worker – Liam Brown (21) Aucklands Care Home
Entrepreneur Star – William St James (24) St James Studio
Teaching Star – Oliver Cooper (25) Shaftesbury School
Rock Star Awards founder, Angela Piromalli, said: "The Rock Star Awards are nothing without the young people that really make it – the drive and determination they have never fails to inspire me and everyone involved. This year what really stood out to me was that every young person was celebrating that being different is cool – it's not about sticking to the mould, it's about being yourself and that needs to be highlighted regardless of shape, size, disability, race.
She added: "I was really proud to be celebrating that specifically in the 2019 awards. Our winners and finalists are driving others to have confidence in themselves to celebrate their quirks and differences."
The awards have been organised by BU alumni Fleur Cook, who obtained her BA in Events Management in 2016. Fleur is now Marketing Manager at Westbourne-based recruitment agency, RISE. She said: "The Rock Star Awards for me has been an absolute pleasure to work on. I feel so lucky to have come out of BU as an Events Management graduate and jump into a project like this, not many people would have such an opportunity. As exhausting as some days can be in such a small team, the good always outweighs the bad and I have actually made friends through this process in our finalists and winners." 
She added: "The amount of skills and knowledge I have gained over the past couple of years are invaluable and I know from a personal level that I leave work at night feeling really fulfilled and knowing that we have made an impact - no matter how big or small. This year I was able to sit in on all of the interview panels, meeting and hearing every single finalists story from the get go, this for me made the night even more emotional and it was so important to me that their stories were heard and the night centred around this. I hope that no matter what I eventually move on to do this awards show continues to strengthen and grow, highlighting some incredible young people across Dorset and Hampshire."
The awards would not happen without the support of all their sponsors: Bournemouth University, Breeze Volkswagen, Greendale Construction, Agincare UK, Bournemouth and Poole College, Teachers Building Society, Datacenta Hosting, Dorset Growth Hub, Organix Brands, Treehouse Digital, Streetwise HR, The Video Club and Global Media and Entertainment.