British University and College Weightlifting Championships 2019: The Results. BU Weightlifting had a fantastic result in this years British University and College Championships, finishing in 4th place just 2 points shy of a podium placing.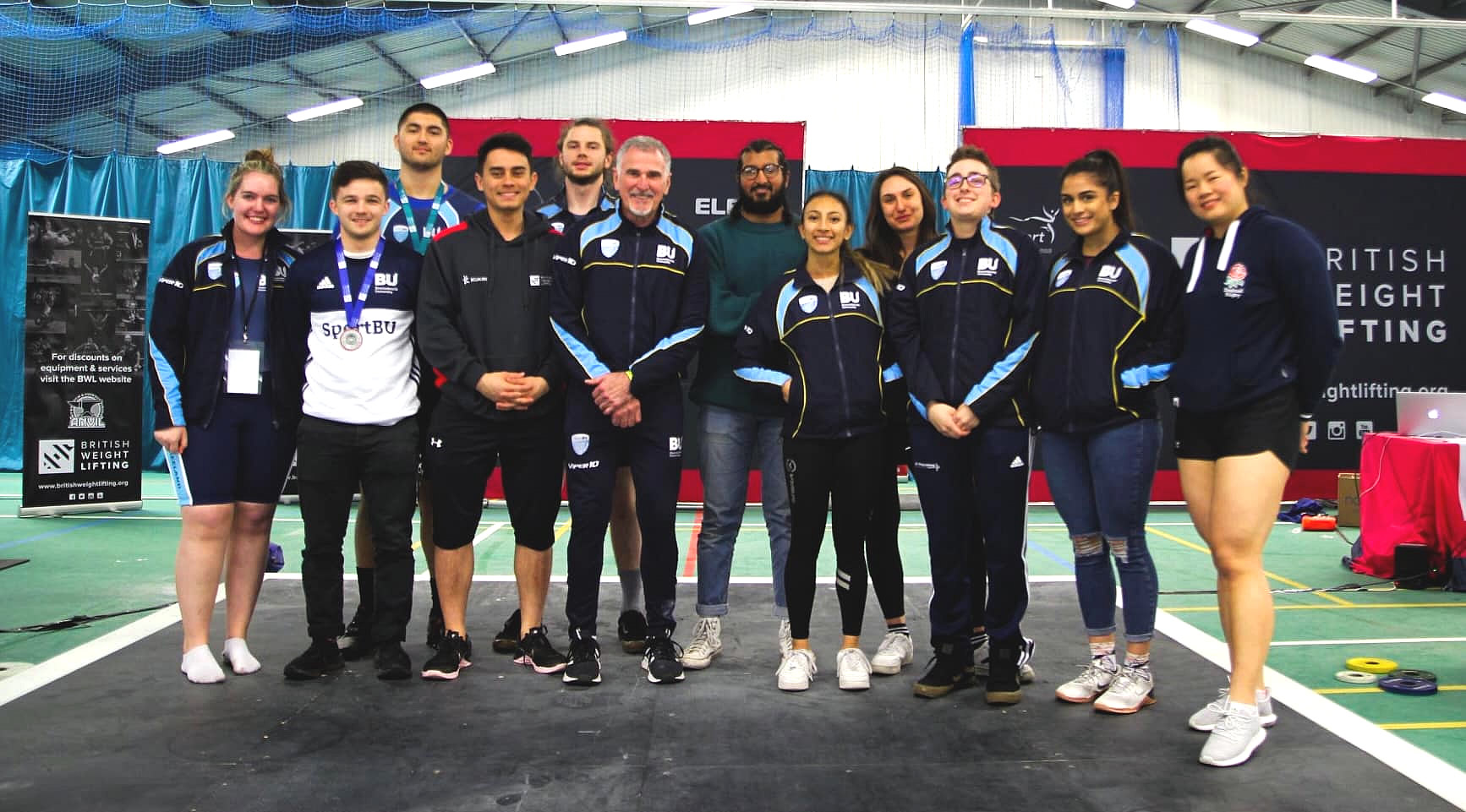 This year has seen the team grow by 50%, with 10 members competing at the championships. First up we had Noorin Gulam who won the 55kg category with a combined total of 155kg. Second up was Elliott Brown who placed 2nd in the men's 67kg category with a total of 214kg.
In the 64kg category, we had two lifters, Kiera Ashman and Charlie Hawkes, both lifters came away from the competition with PB's. To cap off the first day of competition we had Anand Lurati, who managed to PB his snatch and total in a very competitive group.
Day two began with Raiyaan Khan competing in the 71kg category where she placed top 10 and PB'd all of her lifts! Next, we had Yiyin Chen and Brityn Vreeland competing in the 76kg and 87kg classes. Yiyin did not have a great start making 1/3 snatches however, she brought it back in the clean and jerk with a PB and a Bronze medal. Brityn had a fantastic day lifting 5/6 lifts, showing great tenacity and consistency.
Last up we had our boys, Benjamin Obee and Stephan Fullicks in the 102kg and 109kg categories. Ben lifted well with a top 10 finish in his class, and Stephan made some exceptional snatches finishing with a big PB of 110kg and a bronze medal.
Overall the team as made a great improvement and has shown professionalism and team spirit. We have to also thank Irshaad Jaffer for volunteering on the day and our coaches Noorin and Kevin for their hard work in the preparation for the event and on the weekend itself.