A new project aims to support awareness and improve mental health in children by promoting movement for mental health in primary schools.
Stormbreak looks to embed mentally healthy movement in every classroom across the UK as a way of promoting positive mental health in children. The project is encouraging schools to create a culture that supports mental health whilst empowering teachers to embed mentally healthy movement or 'stormbreaks' within the daily life of their schools.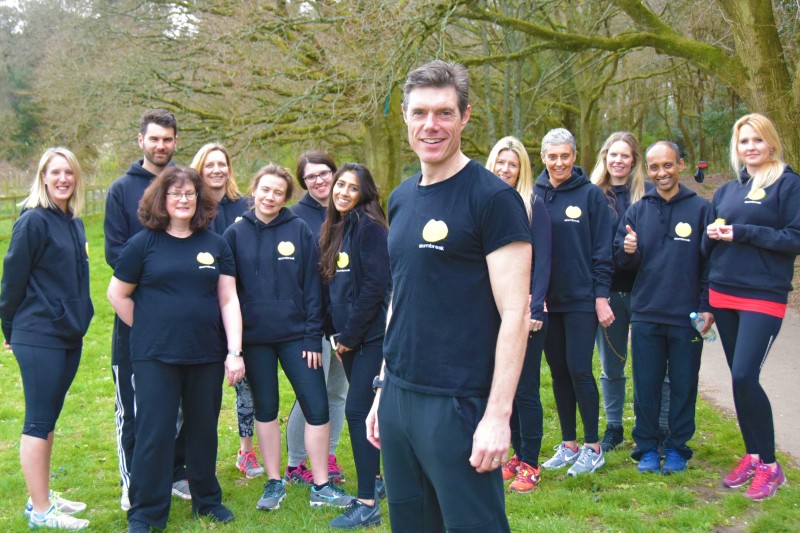 Dr Martin Yelling, Stormbreak founder, said, "We've seen a rise in the number of children who need support for mental health and we know that movement and physical activity is such a good way to support children to develop sustainable skills and coping strategies to help them navigate the demands of growth into adult life. We actively reduce the stigma of mental health in schools through mainstreaming conversations through movement. We focus on valuing the experience and process of movement rather than the outcome, result or performance and we support positive mental health by making movement simple, accessible and embedded into the life of every child, every day."
The project is already underway, with a pilot group of schools based in Dorset – Sylvan Infant School, Baden Powell and St Peters junior school, Bishops Aldhelms Primary School, Longfleet Church of England Primary School and Branksome Heath Junior School.
Katie Kynaston, a teacher at Bishop Aldhelm's Primary School, is one of the teachers involved in the pilot. She said, "Through my years of teaching I have seen more and more children suffering from mental health problems and not knowing how to deal with it. We need to do everything we can to support those children to deal with these worries and anxieties themselves."
The project, also a registered charity*, has received support from Public Health Dorset, from Bournemouth University and the University of Winchester, who are underpinning the project through academic expertise and research that will help to provide evaluation and feedback for the project as it develops. Culture change agency DragonFish and creative agency Cubo are also part of the team.
Stormbreak trustee and parkrun founder Paul Sinton-Hewitt CBE said "As the founder of the worldwide movement that helps hundreds of thousands of people be the 'best they can be' through the means of a walk, jog, run, and volunteering, I have always wanted to bring that same benefit to school children. By working with Stormbreak, I feel this is the first tangible and sustainable chance that I have to affect the lives of a generation of children that will lead to substantive behavioural and attitudinal change making the future of the people in this country better."
After the pilot phase, based in Dorset, the project team will be working with other schools, authorities and agencies to develop Stormbreak out across the UK, equipping teachers to be able to support children through movement and engage them in positive mental health.
For more information about Stormbreak, visit www.stormbreak.org.uk or email [email protected].
*Stormbreak CIO is a registered charity in England and Wales (1182771).