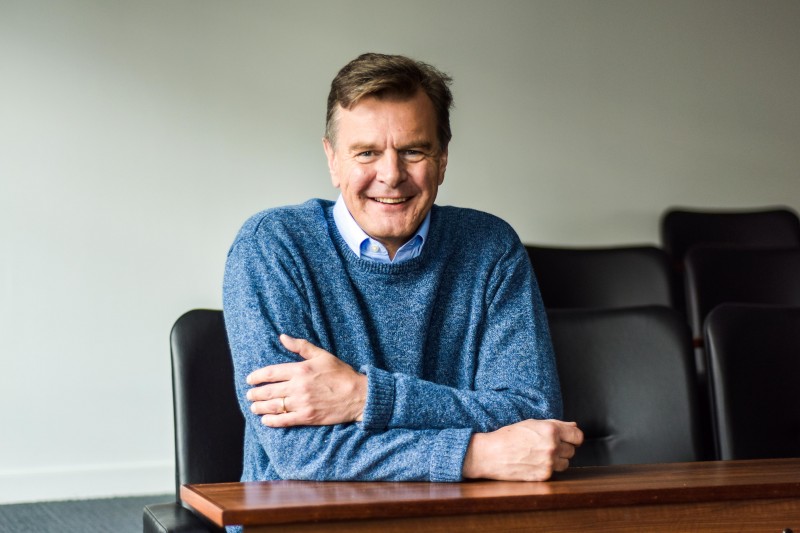 Speaking at the Dorset Spark Business Innovation Lab event, hosted by Bournemouth University (BU), Dorset Growth Hub and WSX Enterprise, Hall & Woodhouse Chairman, Anthony Woodhouse said that it was imperative that companies are able to "weather the storm" by "not overdoing it in the good times" and should "embed a culture of innovation within their business."
 
Speaking at the event, Anthony said: "It's vital for businesses to engage with universities, for both parties. Businesses gain access to intellectual thinking and innovation, and for universities, it's educating and putting people out into the workplace to meet the current demand."
 
The Blandford-based brewer, which has invested over £30million in Dorset over the last few years, was speaking at an event designed to bring together multi-generation, multi-sector teams to solve real challenges posed by Dorset industry.
 
He added: "We have had BU MBA students that worked with us on a project and we've had a number of students doing research projects with us. BU has also run a bespoke course for us as a three-year graduate programme which was fabulous, so we have a broad range of activities that we work together on."
 
The lab also saw BU's Nigel Jump, Professor of Regional Economic Development, talk about sustainability in business, with the event focused on the region's carbon agenda, cyber security, wellbeing and productivity, brand, skills and transport.
 
A number of local businesses from across the region took part, including Former DCCI President Paul Tansey of Intergage and Gordon Fong of Kimcell Ltd, who held an event on cyber security at the university in February.
Gordon said: "I've been building businesses here in Bournemouth for 20 years and I particularly like this event because it really captures the challenges that Dorset faces, as a county of diverse sectors spread across rural and conurbation areas, as it tries to grow and take on larger city-centric economies.
"I loved the interaction between minds that were technical, creative, social, eco and health aware. I also loved the interaction between long established business minds, small business owners, students and consultants."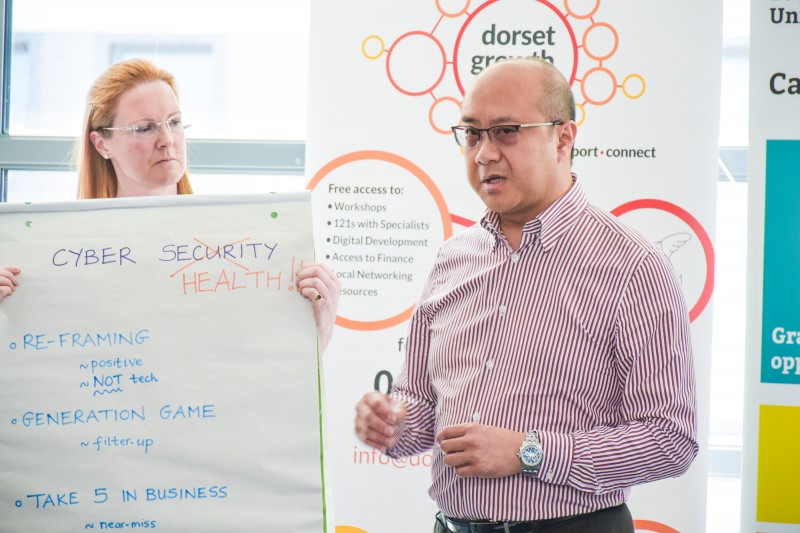 David Wakeford, Head of Careers & Employability at BU, said: "Dorset Growth Hub has been looking at mapping the various industry clusters across Dorset, from manufacturing to health and digital, to try and bring those clusters closer together and get students interacting with industry and academics.
 
He added: "Involving students in this kind of activity is fantastic, as it gives them another point to network makes sure that what they're doing links to the reality of what's happening locally and for students to see that there's opportunities within the local area as well. "
 
Teams looked at issues like cyber fraud, and how teaching from a young age can help to protect people and inform about new types of scamming, as well as developing a viable brand identity for Dorset and its economy,  where 40,000 businesses in the region come together to promote trade and help the regional economy.
 
Nick Gregory, Dorset Growth Hub Manager, said: "This was a fantastic event engaging business and students, working together to seek solutions for some of the issues facing the Dorset economy. It is, I hope, the first event of many. Well done to team three for the best presentation on issues surrounding health and well-being."
 
To hear more about how businesses can get involved with BU, email [email protected].