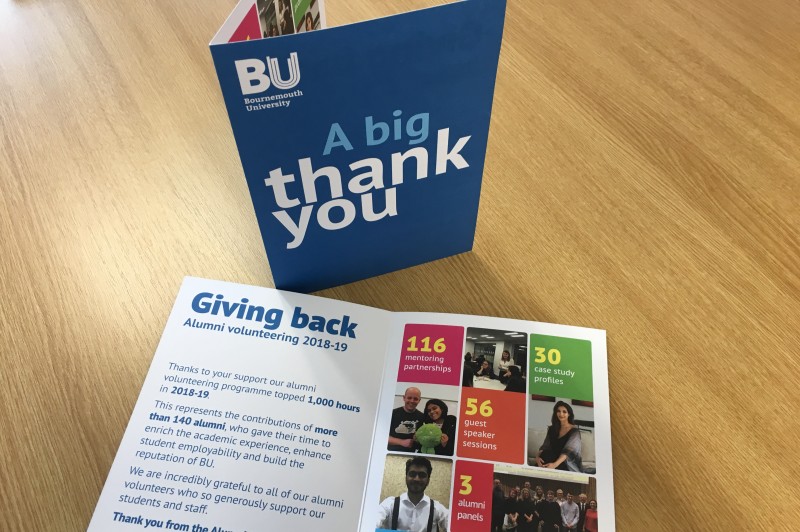 Members of BU's alumni community have given more than 1,000 hours of volunteering in the last academic year.
The figure represents contributions from more than 140 alumni who have supported BU's staff and students through guest lectures and masterclasses, course advisory panels and by sharing their experiences through case studies and open days.
Levels of volunteering have increased significantly compared to 2017-18, largely due to a new alumni mentoring scheme which provides students with one-to-one support as they approach the end of their studies. Having launched a pilot in May 2018, the Alumni Relations Team has worked with academic colleagues to make 116 mentoring matches in 2018-19.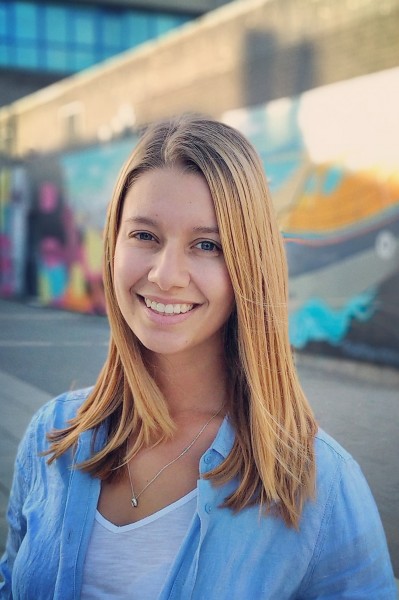 Jonathan Goode, Head of Alumni Relations, said: "Our volunteering programme seeks to engage alumni in activities which enrich the academic experience, enhance student employability and build the reputation of BU. So many graduates want to give back and support the university and it is fantastic to see them sharing their experiences and insights to benefit the next generation."
The alumni mentoring programme is designed to support Level 6 and Level 7 students as they prepare to make the transition from education into employment. The scheme matches students with a mentor working in a relevant industry, who can share advice on areas such as preparing for interviews or building networks.
Public relations student, Yana Miladinova, was among those to be matched with a mentor this year. She said: "It was very helpful to have a mentor in my final year at university. It was amazing to have that additional relationship with a professional from the industry. I would definitely recommend it to other students and I would love to be a mentor in the future."
Alumni volunteers were invited to a thank you lunch, held at BU in June. All volunteers also received a specially created thankyou card showing how their individual activities had combined to make a big impact.