Vulnerable adults in Dorset are receiving vital health and mental health support to stop reoffending thanks to local service provision.
Data gathered as a part of an evaluation report – prepared by Bournemouth University – into the Criminal Justice Liaison and Diversion (CJLD) Services in Dorset has found that 93% of adults in the criminal justice system coming through the CJLD service were considered to be vulnerable.
The report also showed that the service encountered a complex population often experiencing mental health, alcohol, substance misuse and social difficulties. The most prevalent needs were mental health (86%), unemployment (57%), alcohol misuse (47%) and substance misuse (35%).
The CJLD service in Bournemouth has been operating since 2014, and was one of the first in the country to begin operating following national recommendations made in the Bradley Report, which looked at issues of reoffending and improving public health by ending a 'revolving door' to custody for mentally ill and learning disabled offenders.
Dorset's CJLD was set up as a collaboration between Dorset HealthCare and Dorset Police to offer support to vulnerable individuals in accessing appropriate interventions in order to reduce health inequalities, improve physical and mental health, tackle substance misuse, and reduce crime and reoffending.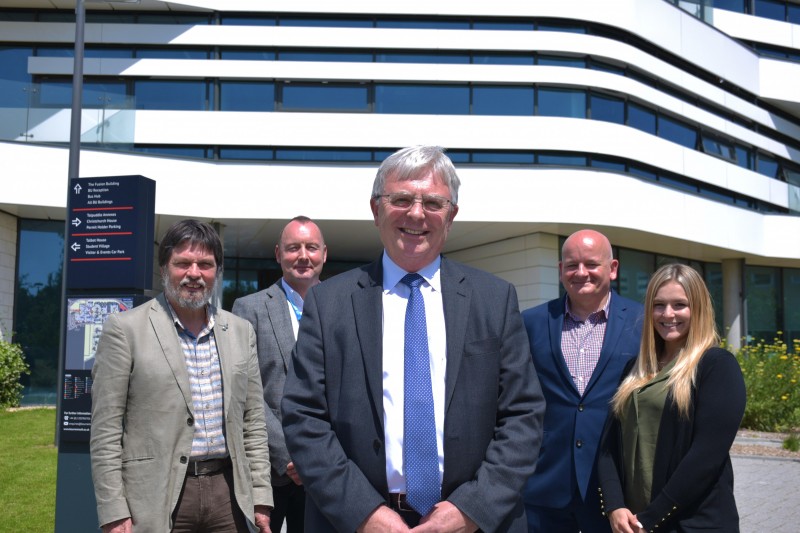 The report – a joint effort from Dorset HealthCare University NHS Foundation Trust, Bournemouth University, and the Centre for Mental Health – was officially launched at an event at Bournemouth University – attended by Bradley Report author Lord Keith Bradley.
Dr Andrew Mayers, a Principal Academic at Bournemouth University and public governor for Dorset HealthCare was one of the authors of the report. He said, "I was delighted and encouraged by the outcomes of this evaluation. It shows that local statutory mental health services, Dorset Police, and the Police and Crime Commissioner can work together to ensure that the most vulnerable people in our society get the support they need at what can be a very distressing time.
Martyn Underhill, Police and Crime Commissioner for Dorset, said, "We are not saying that those with mental health challenges should not be subject to the same rule of law as anyone else; they should. What we are saying is that those who are most vulnerable get the support they need to encounter the criminal justice system more fairly. The Dorset CJLD service helps to ensure that, and this report shows that they are succeeding in their role".
Stan Sadler, Service Manager for the Criminal Justice Liaison and Diversion Service, said, "I am immensely proud of the dedication and motivation of my colleagues to deliver, in partnership, interventions tailored to the specific needs of our population.  Conducting the evaluation and learning from outcomes has reinforced my belief we are offering unique and truly attentive support to address vulnerabilities and promote safety."  
The report also found a high satisfaction rate in those who engaged with the Dorset CJLD service.  Support workers were reported to be helpful, prepared to listen, and were perceived to be practical and supportive. It was also shown to be effective at identifying those most at risk of self-harm and suicide.
For more information about the Criminal Justice Liaison and Diversion in Dorset, visit: https://www.dorsethealthcare.nhs.uk/patients-and-visitors/our-services-hospitals/mental-health/criminal-justice-liaison-and-diversion-service