A film festival in Italy will support the creation of a feature length horror film produced by a group of Bournemouth University (BU) students that will be shot this summer in the Italian town.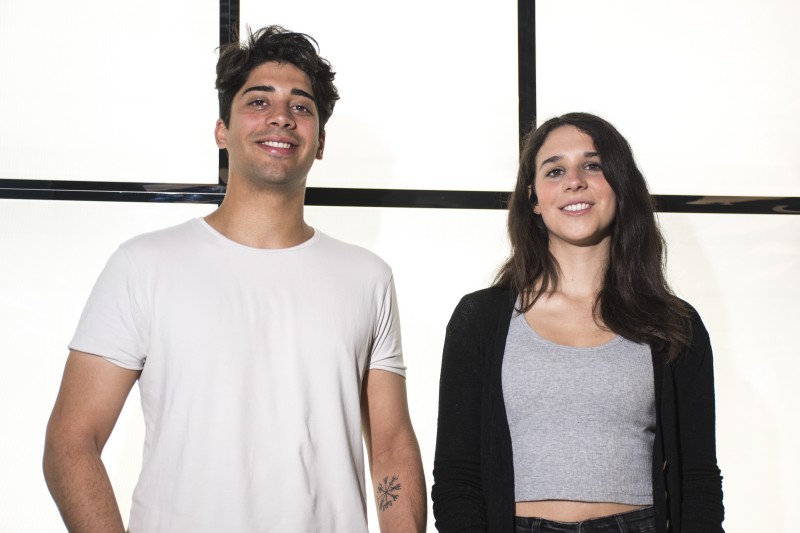 Led by producers Cristian Martinella and Sofia Tagliabue, both BU MA Producing Film and Television students, the group have the unique opportunity to create an independent feature length film at an unusually early stage in their careers.
 
One of the producers, Cristian Martinella and the film's director, Santiago Tamagnone previously collaborated on a short film that won last year's competition at Fate Cinema film festival in San Potito Sannitico, Italy. The prize was an artistic residency in the town this summer – a chance to create a feature length film with the support of the town and film festival organisers.
Joined by fellow producer Sofia Tagliabue, the filmmakers will return to San Potito Sannitico in late July to film their 90 minute movie with the town providing them with shooting locations and assistance to realise the project as well as accommodation and food for the duration of filming.
 
The film will be a horror called The Shadow of Sunrise – a re-imagining of the Frankenstein tale, written by the director, which will focus on themes of identity and control. Innovatively, the film will incorporate live action footage with animation dream sequences which has been possible thanks to the producers' collaboration with students from BU's computer animation courses.
 
The students are keen to point out the unique position they are in to be able to produce a feature length film before completing their Master's degrees. Cristian said "We're really lucky to have the support that we do at this moment of time. Normally, upon graduating, if you want to make independent films you would expect to be producing short films with limited resources. Or, if you chose to join a big production company you would not start as a producer.
 
"It's really unusual to be in a position to produce a feature length film with exceptional resources at the stage in our careers that Sofia and I are at. We're only able to do this because several factors have come together at the perfect time.
"The artistic residency that we have in San Potito Sannitico will help with shooting costs, being students at BU means we can borrow equipment that would normally eat up huge amounts of budget to hire and our connections with other filmmaking students from across the university means we have a talented crew and animation team."
 
The crew includes several BU MA Cinematography students, an MA Sound Design student, an MA Producing Radio student and a team of 12 BA (Hons) Computer Animation Art and Design students along with several professional contacts including the director and the make-up and SFX artist. For many of the students, the production comes too late in the year to be used as coursework – they are involved in the project simply because of the unique chance to create a feature length independent film. The film will also feature Norberto Trujillo Bolaños in the lead role. The professional Spanish actor is well known for his television roles.
Aneta Rybaczuk from Fate Cinema said "We are all happy to host and collaborate with this amazing project – it's so interesting and original. Our goal is to merge together experiences and interests to foster a more widespread reception to highlight and enhances our town, San Potito Sannitico and the people who live there, and who have always collaborated in our initiatives." 
To get to southern Italy, the multinational crew will be taking a road trip from Bournemouth to San Potito Sannitico, picking up members of the production on the way to southern Italy. Cristian and Sofia are also crowd funding to raise money for the production and are planning to document the journey on social media to generate interest in the project. You can follow along with their journey on Instagram or support them on IndieGoGo.
 
The filmmakers also recently released the first teaser trailer for The Shadow of Sunrise which you can watch below.