In recent years it has become ever more important to 'translate' research findings to people outside academia. While writing blog posts or giving interviews is fairly common, illustrating research is not so much. However, there have been some very interesting projects that trialled this artistic method, and their success led Dr Annamária Neag to contact a Hungarian illustrator, Kata Tóth, to try out this new way at looking at academic research. Their acquaintance is not new, as the artists helped Dr. Neag create a board game to use as a tool for interviewing unaccompanied refugee youth.
The collaboration lasted a couple of months and it involved a very engaged discussion about what and how to represent the two-year long "Media literacy for refugee youth" project. This discussion helped clarify the most important aspects of the research, but it was also relevant to see how someone not involved in academic research sees the relevance of the findings.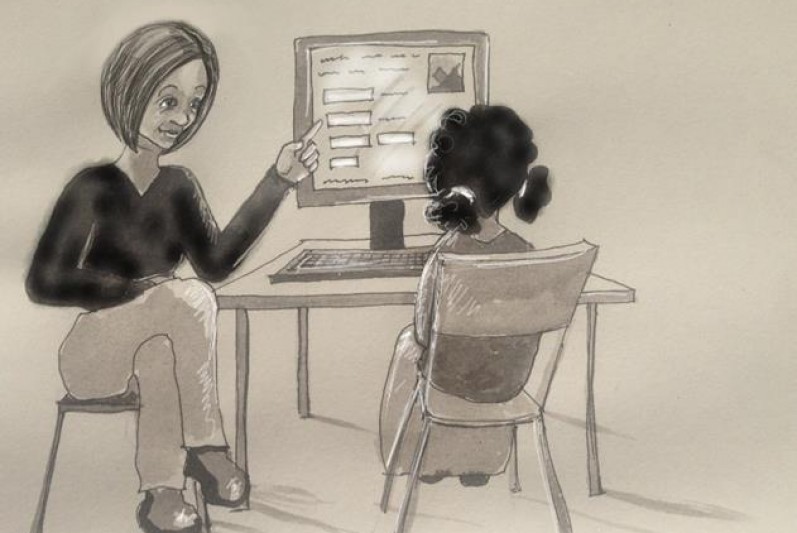 With more than 60 research participants (unaccompanied youth and mentors/educators), it was not an easy task to select just one story to illustrate. That is why, after much thinking and debate, Kata Tóth and Dr Neag decided to work with the metaphor of the digital labyrinth. This metaphor best exemplifies the journey young refugees need to take upon arriving in Europe and starting a new life here. Although the graphic novel presents the story of a 17-year-old girl from Eritrea, Senait, she is a fictional character. Her difficulties in getting settled in a new country and a new digital world, as well as her skills and strengths are representations of those of the young people Dr Neag interviewed during the project.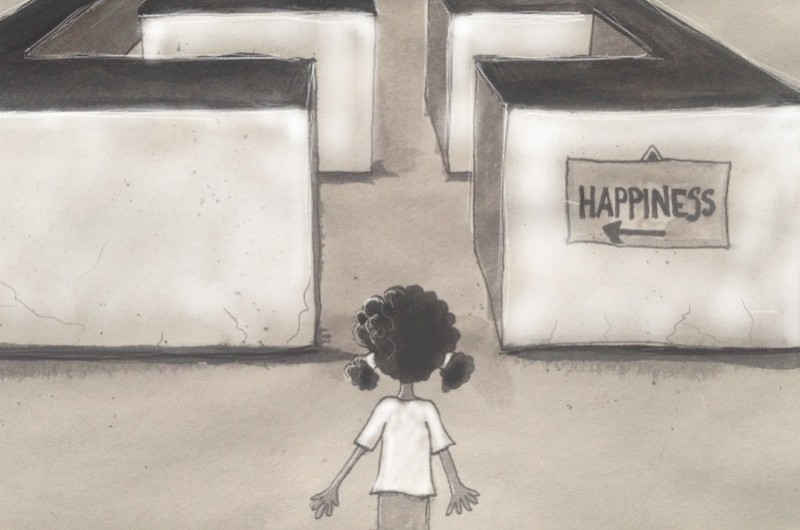 Although it is not always easy to 'translate' research into a whole different medium, graphically representing academic projects can be fulfilling both professionally and personally. This endeavour can help in distilling the most important findings of your research and it can be a starting point for discussions with young people, students or really, anyone interested in social science research.
Further information: download Finding a Way through the Digital Labyrinth for free
Kata Tóth is a freelance illustrator living in Budapest, Hungary. Here is her website and email address: [email protected]