Bournemouth University academics have been working with EMCOR UK to deliver a high quality training programme with the specific aim of developing their high performing staff.
The BU team, consisting of Dr Susan Dewhurst, Dr Emma Kavanagh and Dr Adi Adams worked alongside EMCOR UKs Strategic Account Director, John Kovacs and Chantell Simpson to create a bespoke development programme.
The training day enabled EMCORs staff to be put through their paces while being observed by members of the senior management team. This provided a unique platform through which staff could stretch their boundaries and engage in personal development while outside of the normal work environment.
John Kovacs, Senior sponsor for the project, commented, "When the opportunity arose to work with such an established university such as Bournemouth and its academic team we knew it would offer us the chance to review and reshape how we approach team work, performance and relationships in the workplace.
"The BU team identified and created bespoke tasks, these challenges included discussions about values and ambitions, both personally and corporately. The tasks stretched our teams forcing them to challenge their norms enabling them to reflect at the end of the day on their own personal development goals, which will become the corner stone of their development plans."
Dr. Susan Dewhurst, Lead Academic on the project, said, "As academics, we have access to the most recent developments and evidence-based practice in performing at the highest level, whether this be in business or in sport. A critical part of our job is to make cutting-edge research both applicable and accessible to industry.
"The Development Day with EMCOR UK offered the opportunity to create an innovative, yet evidence-based approach to working with the company's rising stars. We envisage that insights provided from the day will ratify future staff develop investment decisions and provide the senior management team with the confidence to continue with the innovative ideas and applications."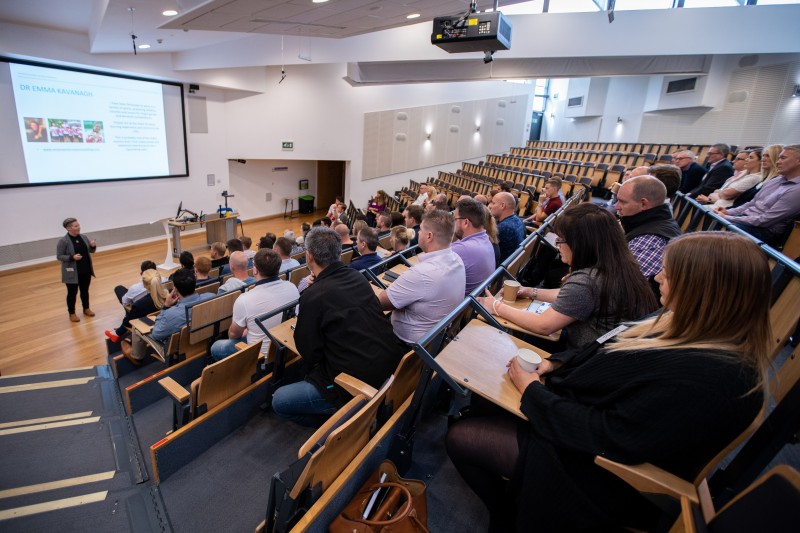 In addition to the tasks, Dr Emma Kavanagh, along with GB beach volleyball player Jake Sheaf, delivered a key note to EMCOR UK staff focussed on managing professional relationships in order to optimise team environments.
Dr Emma Kavanagh, Performance Psychologist at BU, said, "The day provided a platform for staff to reflect on their current performance, their values, achievements and future aspirations. In addition, they were challenged in order to learn more about how they respond to situations as individuals and teams.
"Developing people is far more effective when we provide the opportunity for individuals to consider their own pathways and opportunities for learning. The day was planned to allow those attending the chance to reflect upon their personal strengths, to embrace pressure and work with others perhaps outside of their comfort zone."
Emma Kavanagh concluded, "As performance scientists we are passionate about developing people. Through taking time out of the working environment we can allow staff the chance to think and reflect. Doing so has the potential to increase personal focus toward future career development, foster motivation, increase creativity and subsequently enhance productivity. It was fantastic to spend a day with such passionate and enthusiastic staff."
The team plan to run further development days for the organisation in the future.