Bournemouth University has opened a Joint Research Centre of Advanced Materials with Northeastern University in Shenyang China. 
The Research Centre will focus on creating new materials with large-scale applications in industrial manufacturing, and healthcare.
Bournemouth University's (UK) Vice Chancellor Professor John Vinney, attended the opening of the Joint Research Centre in China.  He said, "It was a privilege to be in China at the launch of our Joint Research Centre, to further our research into advanced materials, benefitting from the expertise of key partners across the world.  This work will help to solve real world problems, and I am sure the work of the centre will help to enrich society through its advancement."
The Research Centre, with four unique research themes; energy materials, healthcare, 2D materials technology, and materials for sustainable applications, will provide a dedicated space for collaboration between BU and NEU academic staff.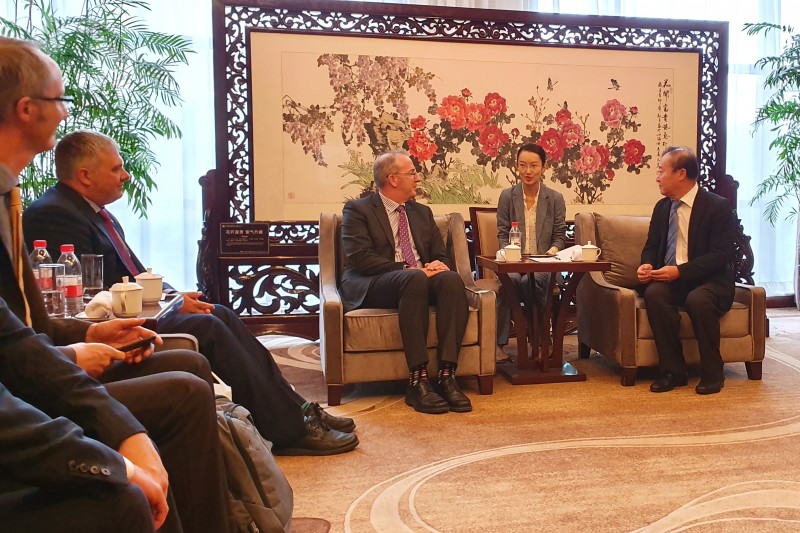 Professor in Advanced Materials Amor Abdelkader will lead on the research for Bournemouth University, and said, "In the fast growing world of technology, materials are playing a significant role in every single development. New materials are entering our life almost every day, even if it is invisible to the general public.  The research activities in the centre will range from the most blue-sky basic research through to the translation of the results into industrial processes.
"The demand for advanced materials and products is set to continue. That is why advanced materials as one of the UK's "eight great technologies" for future growth. We're delighted to be partnering with Northeastern University in China, one of the best universities in Asia and a world-leading lab in materials science."
While in China, Professor Vinney also joined partners at Tianjin University of Technology (TUT) to help celebrate the 40th Anniversary of the institution. Professor Vinney gave a keynote speech at the Presidents' Forum on the mission of modern universities.
For more information into Bournemouth University's work in advanced materials, visit: https://blogs.bournemouth.ac.uk/research/