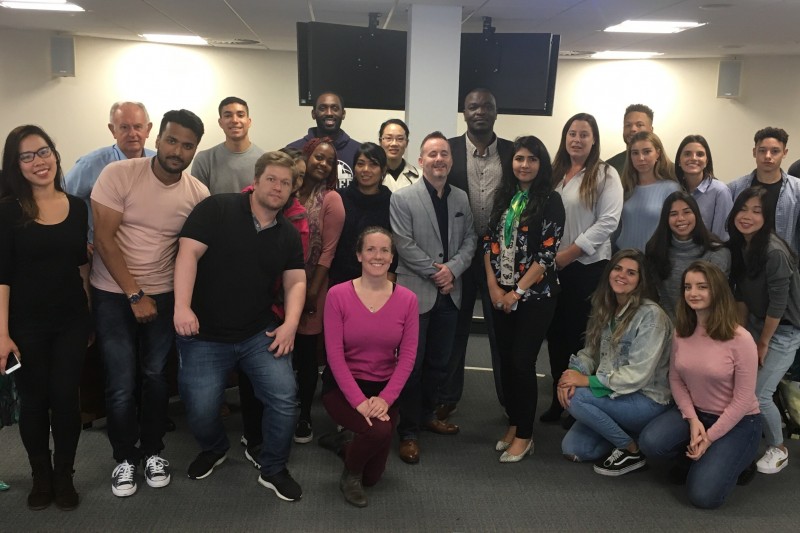 Four alumni from the MBA programme joined a panel-style session as part of the new students' induction week. Each panel member outlined their experience and offered advice before taking questions from the floor.
The panel included Russ Taplin (2002), Sacha Robinson (2019), Samreen Ashraf (2012) and Jennifer Shepard (2018).
Jennifer, a marketing and brand consultant, said: "I loved my MBA and would do it all over again if I could. I believe the qualification has been a golden ticket in helping me to secure new client work. I also have a new level of respect for myself by having gone through the challenge of achieving it."
The panel advised students on how to build good group dynamics, how to draw out and make the most of their classmates' experience and how to tackle the required reading in order to make the most of every opportunity to learn.
Following the session, the panel was joined by other members of the MBA alumni community for a networking drinks reception.