Outdoor events contribute more than £30 billion to the UK economy each year, new research by Bournemouth University (BU) has found. The report, launched at the House of Commons on Thursday 24 October, was commissioned by the Events Industry Forum (EIF).
The research, carried out by BU academics Dr Caroline Jackson, Professor Adam Blake and Jon Hibbert, revealed that outdoor events have been undervalued for the contribution they make to the economy.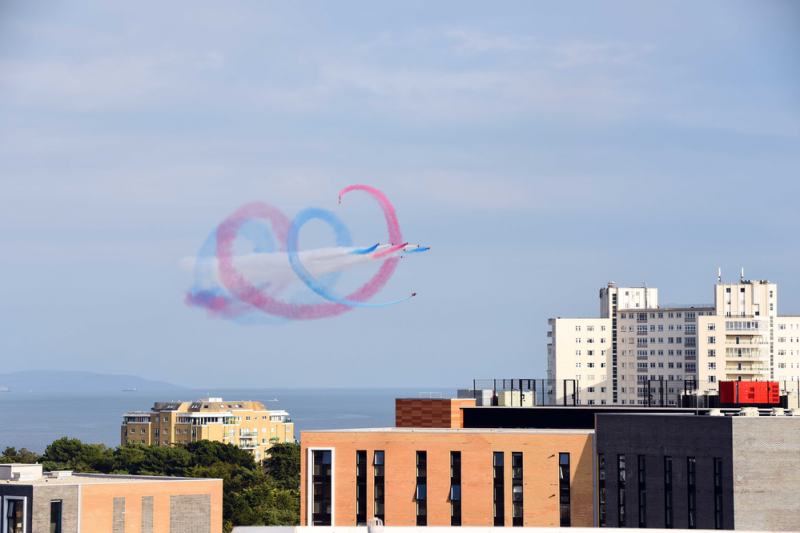 In the South West region, outdoor events including the Bournemouth Air Festival and Arts by the Sea contributed £2.3 billion to the local economy in 2018.
According to the research findings, outdoor events provide employment for 589,000 people and are attended by 141,500,000 people who spend £39.5 billion at events.
The research shows that outdoor events have a raft of positive benefits including creating a positive image for the community where they are located, offering a feeling of optimism for all involved and creating a sense of community spirit. A minority of people reported concerns around events including congestion, antisocial behaviour and waste. But most people thought that outdoor events were safe, secure and of good quality.
Steve Heap, chair of the EIF, called the research a piece of valuable work.
Dr Jackson said: "Outdoor events happen all the time and we don't always recognise that they are happening around us. There's year-round activity and no down time any more.
"The temporary nature of events makes them a higher risk. They are potentially under threat because of austerity so we needed to argue their case – socially and economically. In terms of income generated, the outdoor events industry is larger than forestry and fishing, agriculture, air transport and recreation."
To download the full report, click here.