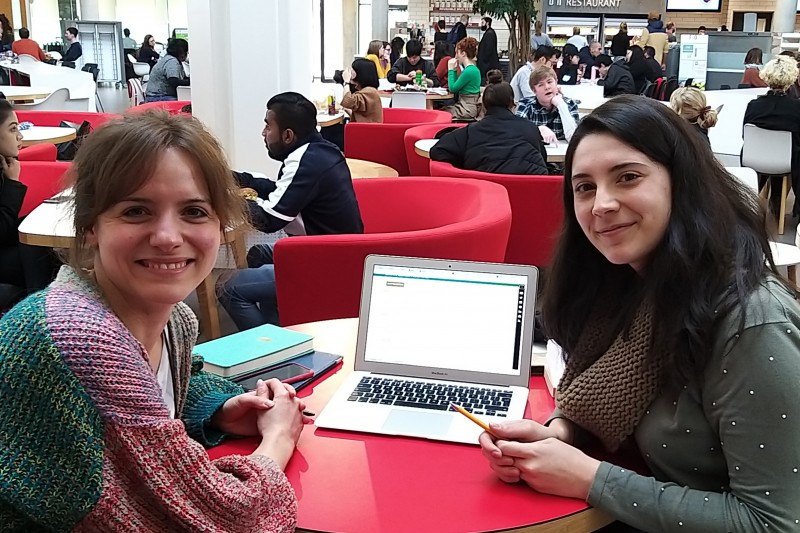 More than 120 students have benefited from careers support provided by an alumni mentor so far this academic year.
The mentoring scheme matches final year undergraduate and postgraduate students with BU alumni working in a field they aspire to enter. The scheme has already exceeded the number of matches made last academic year, with student mentees drawn from subject areas including psychology, media production, design and engineering and business studies.
Mentee Holly Sumpter, who is in the final year of her psychology degree, said: "I would highly recommend the scheme for any students who are unsure of their future career choices. It's great to be connected with an expert working in your area of interest, who encourages you to pursue potential career opportunities as well as providing useful advice."
Manjot Sekhon, a final year public relations student, said: "The programme has given me a real understanding of where I want to be after I graduate. My mentor has inspired me to look into alternative opportunities that I would not have originally had the confidence to apply to."
Alumni mentors are recruited by the Alumni Relations Team and include those working in senior positions in the media industry, business and healthcare sectors. The latest programme to launch is BA (Hons) Multimedia Journalism, where all 34 final year students have been matched with a mentor. They include journalists working for titles including The Guardian and broadcast media channels including Sky and the BBC.
John Rosser, a freelance TV Editor who works on documentaries including The Secret Life of 4 Year Olds and SAS: Who Dares Wins, recently supported an MA Media Production student. He said: "I've loved being able to give graduates starting in their careers in TV the kind of information I wish someone had been there to give me. It has also been a fascinating opportunity to look at my own profession in a critical light, which I've found really rewarding and stimulating."
Emily Daniels, an Assistant Psychologist at Cambian Group, said: "The programme has enabled me to be the person I felt I needed when I was going through my last year of university. Next steps and careers felt really daunting despite going to the seminars and lectures that were offered to help at the time. To be able to help others with what I know now – and am still learning – is rewarding."
To find out more about alumni mentoring at BU, contact the Alumni Relations Team at [email protected].