Premier League football returns this week, with Bournemouth University partners AFC Bournemouth in action live on the BBC.
In the first-ever televised Premier League match on the BBC, AFC Bournemouth will take on Crystal Palace, with a 7.45pm kick off on Saturday 20 June.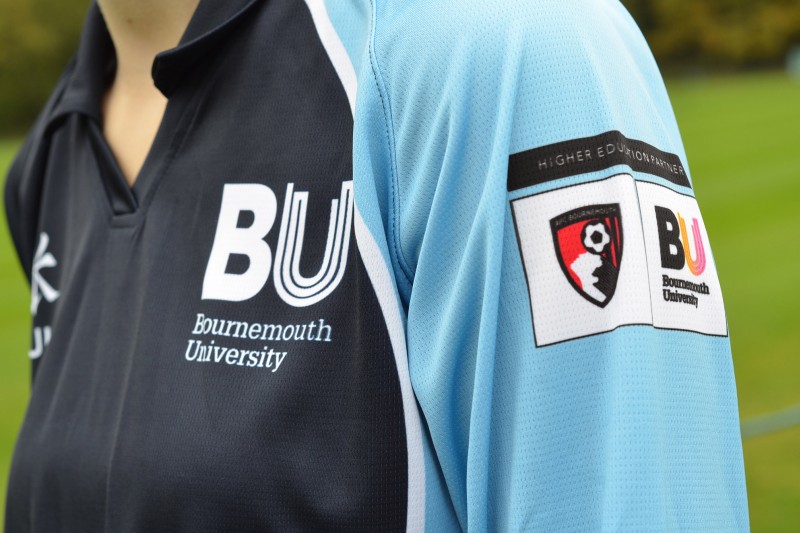 BU are the official higher education partners of AFC Bournemouth, and the game will feature a number of adverts and initiatives that include Bournemouth University.
As fans are currently not allowed to attend games, one such initiative sees the Club decorate the stands with thank you messages for the NHS, for their efforts in combatting the Covid-19 virus across the UK, with BU's logo included in the message.
Ian Jones, Head of External Engagement at Bournemouth University, said, "We want to extend our best wishes to our partners AFC Bournemouth as they complete the Premier League season. We'll be cheering them on as they work to complete their games and look forward to continuing our partnership as they do so."
For more information about BU's partnership with AFC Bournemouth, visit www.bournemouth.ac.uk/afc-bournemouth.