The 5th July marked one year since Bournemouth University (BU) purchased the Chapel Gate site.
The 65-acre site, located next to Bournemouth Airport, is home to a variety of community and university sports. 
As part of the purchase, BU committed to a plan of work to invest in the facilities at Chapel Gate and increase the quality and provision of the site.
A number of improvements have been made to Chapel Gate's grounds and facilities over the past year, with key developments planned for the year ahead.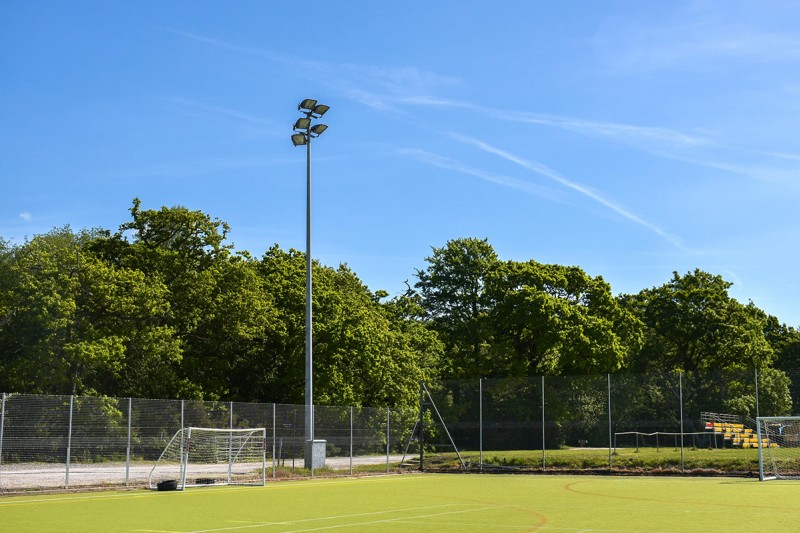 Over 100 individual improvements have been completed so far, including the installation of a new balcony roof and Velux windows in the main clubhouse, and new wayfinding signage to help visitors find their way around the site.
The Chapel Gate team have also undertaken a number of surveys and audits to ensure compliance, improved drainage across the site, and refurbished interior spaces.
In addition, an Operations Management Group, consisting of relevant BU staff and key Chapel Gate users and stakeholders, has been established to support the running of the site.
While Chapel Gate has been closed throughout the Covid-19 pandemic, a phased reopening of the site has now begun with archery, cricket and hockey among the first sports to return.
BU's Head of Sport and Culture Helen Palmer said: "It has been a pleasure for BU to own and operate Chapel Gate for the last year. 
"It's been an incredibly busy year and we continue to make improvements on the site to support community sport and increase the offering for our students and staff.  Covid-19 has provided everyone with many challenges in the last few months but we are excited to see sport returning to the site."
A range of capital developments at Chapel Gate are planned for next summer, with planning applications currently submitted for the resurfacing of one of the hockey pitches, hockey and rugby floodlight replacements, and car park resurfacing.
BU Community Business was established by the university to manage Chapel Gate and support community and university activities at the site.
Director and Chairman of BU Community Business Jim Andrews said: "The last year has not been quite how anyone could have envisaged, but our team have worked incredibly hard to ensure community and university sports continue to thrive at Chapel Gate whilst we were able to open the site.
"We've already made a number of improvements and we have exciting developments planned over the coming year, which will continue to enhance the facilities and grounds for the benefit of all."