Bournemouth University's (BU) emeritus Professor Keith Brown and the National Centre for Post Qualifying Social Work and Professional Practice (NCPQSW) have worked with Lloyds Banking Group to protect people from scams.
Financial scams often target people with cognitive decline. New material released today, on World Alzheimers Day, aim to help protect vulnerable people from scams.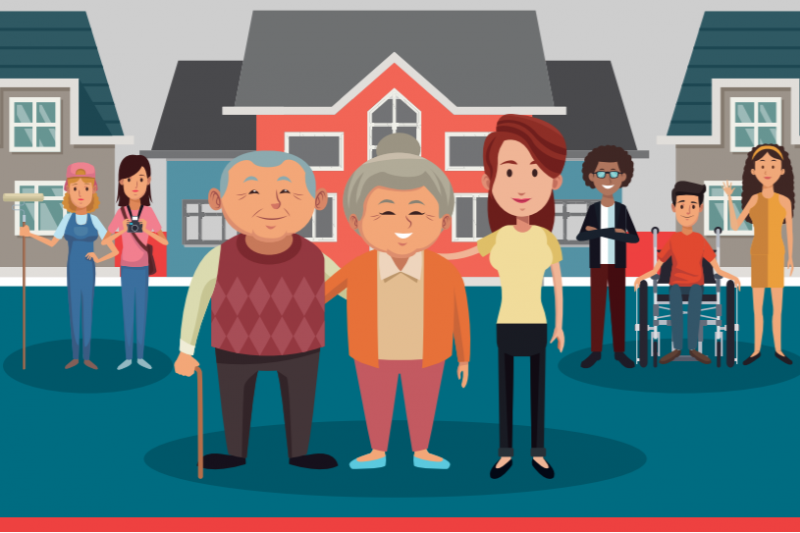 The new material provides support and guidance for individuals with cognitive decline and their families in order to help protect them. The material, released by Lloyds Banking Group, was created in partnership with BU's NCPQSW and Professor Brown along with the National Trading Standards Scams Team and Friends Against Scams.
Professor Brown said: "This new material has been produced to support individuals or families who have relatives with a cognitive decline, to help them understand how best to manage and protect their finances.
"The Lloyds Banking Group approached the National Trading Standards Scams Team and the National Centre for Post Qualifying Social Work and Professional Practice - as the leading authorities in fraud prevention - to help them develop and design these materials.
"I was delighted to help write and edit these new materials and they are published today, on World Alzheimer's Day, with the desire and hope that they make a real difference to the way we support our loved ones with their financial affairs when they require support due to cognitive decline."
Leaflets detailing the advice will be available in Lloyds Banking Group branches, which includes Halifax and the Bank of Scotland. To compliment this, the banking group will be sharing the advice on social media in order to reach and protect as many people as possible. The material includes guidance on what to do if you have responded to a scam, as well as tips for prevention.
Professor Brown is an expert in this area having previously helped to create national guidelines around protecting vulnerable people from financial scams.
His team has led national research into fraud and financial scams on behalf of the Chartered Trading Standards Institute and the National Trading Standards Scams Team.  He also works in partnership with key organisations and politicians to develop research and raise awareness of the impact of financial scamming on society, and the NCPSQW has produced three all party parliamentary reports into fraud and scams.
Find out more about the work of the NCPQSW and protecting yourself from financial scams on the NCPQSW website.