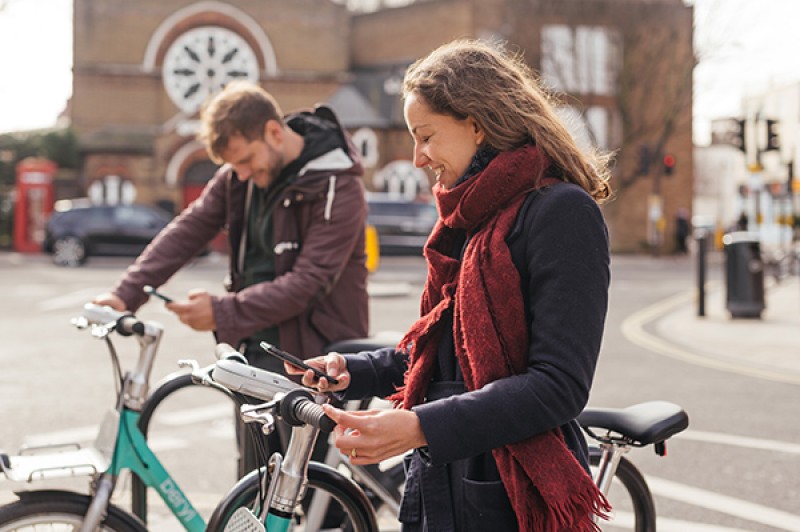 Bournemouth's bike share provider, Beryl has teamed up with BU to offer staff and students access to Beryl Bikes at free and discounted prices. 
If you live in Bournemouth, Christchurch or Poole, why not try Beryl Bikes as a way to get out and exercise during lockdown or for essential work travel. Now, 75% of residents in BCP live within 5 minutes of a Beryl Bay. Since September, over 500 BU staff and students have benefited from free access to Beryl Bikes. If you have not yet signed up, there are still 200 Minute-Bundles available to use Beryl Bike free of charge. Simply download the app, sign in using your BU email address and use code BBB4BU - then enjoy 200 minutes of free rides across Bournemouth, Christchurch and Poole. Find out where your nearest Beryl Bay is. 
So far in 2020, users of the Beryl Bike scheme have combined to cycled over 1 million kilometres in the BCP area!
Change in fees for existing users
Beryl Bikes will be changing some of their fees from Friday 20 November. Beryl rides ending in a Beryl Bay will continue to incur no extra charge. Beryl rides ending out of a Beryl Bay incur an out-of-bay convenience fee. This charge will increase from £2 to £5, in order to encourage more journeys to end in a bay. This helps to ensure the responsible use of the service, leaving pavements and public areas free from obstructions. Alongside the Out of Zone fine will increase to £10.  If you live in the BCP area and would like to request a Beryl Bike bay close to where you live, you can request a Beryl Bay .
Safe use of Beryl Bikes
Those using Beryl Bikes are encouraged to wash their hands immediately before and after use, to stay two metres away from others whilst cycling and not to ride in large groups. Read Beryl's guidance on safe use of the service. All Beryl bikes are fitted with front and rear lights that come on automatically in low light, ideal for riding during the darker autumn evenings.
For more information on the initiative, please visit beryl.cc.