Bournemouth University's placement team was nominated for two awards at the National Undergraduate Employability (NUE) Awards.
BU's Business School placement team was shortlisted in the Best University Placement Service (Supporting over 750 students) category, while BU's Vianna Renaud won the Outstanding Contribution to Work Experience award.
The award celebrates the invaluable contributions made by a particular individual within a university to help students apply and maximise their work experience opportunities.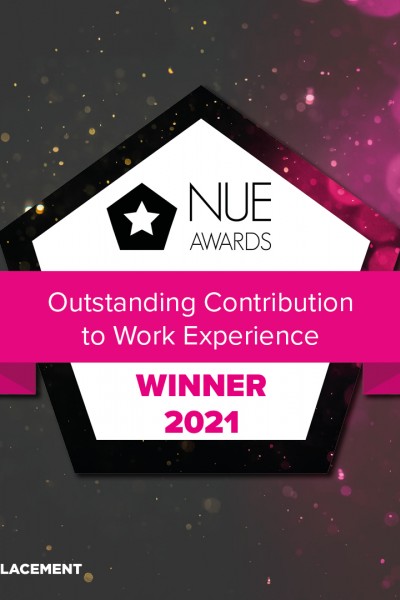 Vianna works as a Placement Development Adviser within the Faculty of Media and Communications with one student quoted as saying, "[Vianna is] committed about my placement development as well as my career path, Vianna is constantly sourcing and advising on relevant resources, she's also been devoted in helping me be the best version of myself, offering encouragement where appropriate and guidance when needed. Vianne does all these gleefully and with the most enthusiasm – she is simply brilliant."
In winning the award, Vianna said, "'This award has always been at the very pinnacle for those involved with work-based and placement learning within the higher education sector.  Therefore, being awarded the 2021 Outstanding Contribution to Work Experience Award has been both a very humbling experience given the stellar nominees and an absolute honour in being chosen.
"For me, helping others empower themselves towards their future is my passion, and being part of their journey towards their self actualisation is truly special. To witness the development and growth of my students during their placement is simply wonderful; seeing them leave campus at the end of second year not sure of themselves or where they want to be, to returning to final year having confidence and knowing exactly what they want to do for their career."
Bournemouth University's Business School was one of the top five UK university teams shortlisted in their category.
For more information about the NUE Awards, visit https://nueawards.co.uk/ and for information about placements at Bournemouth University, visit https://www.bournemouth.ac.uk/study/undergraduate/placements