Resources and advice from a Bournemouth University disaster management expert helped Sierra Leonean officials in the management of and response to three major fire incidents in the capital city of Freetown.
Experts from Bournemouth University's Disaster Management Centre (BUDMC) have been working with national and local officials in Sierra Leone for a number of years to embed Disaster Management practices and train and prepare for dealing with, and recovering from, crises.
Most recently, this culminated in the AFRICAB (Driving African Capacity-Building in Disaster Management) project, funded by the UK's prestigious Global Challenges Research Fund (GCRF) which looked to address local needs and developed disaster response planning in Sierra Leone, Senegal and Cameroon. An associated Facilitators Guide was co-created and distributed across Freetown and led to the creation of Sierra Leone's first ever Minimum Training Competence Requirement with Freetown City Council (FCC) to aid disaster managers covering 1.2 million people in 2020. These AFRICAB initiatives acted as an important resource for local disaster managers when handling the three large fire outbreaks in the Porte Wharf, Shell and Mount Aureol communities of the city in February 2021.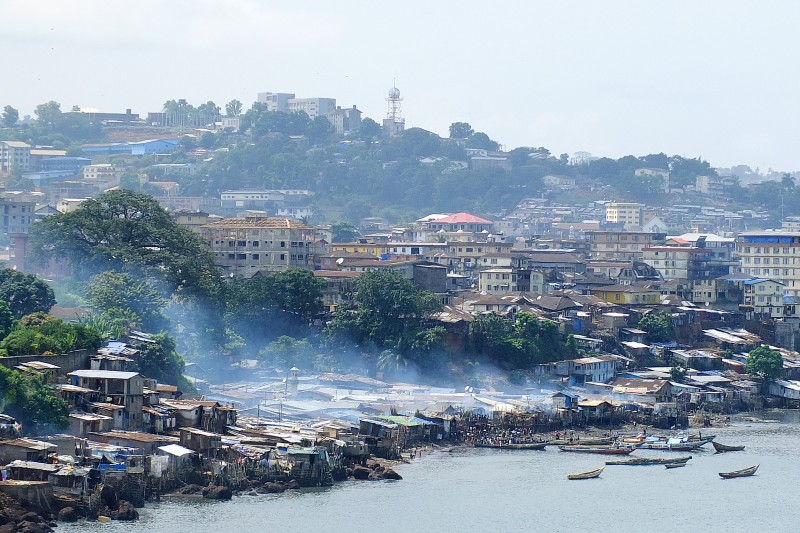 Professor Lee Miles from BUDMC further worked with officials in Sierra Leone as part of the FCC's official emergency response group that was activated to organize the disaster response and recovery. He is also involved in evaluating the lessons learned when handling these emergencies, informed by findings from the AFRICAB project, in order to ensure that future fires in the city can be effectively managed, limiting damage and loss of life. Professor Miles and the BUDMC will help organize follow-on training workshops to further disseminate these lessons among Freetown's disaster managers in 2021.
Professor Miles commented, "We were able to help manage several serious situations in Freetown – all the way from Bournemouth – and worked closely with our partners in Sierra Leone to ensure that the fire incidents were effectively managed. This is an excellent example of where academic research and outcomes can influence practice on the ground to alleviate the real time suffering of local communities. The Centre - and myself - are proud to have played our part through the strong research links and ongoing practical cooperation we have with officials in Sierra Leone."
Yvonne Aki-Sawyerr OBE, the Mayor of Freetown, said, "Thank you so much for the support to the Freetown City Council. It was great to have the support of Bournemouth University and I truly appreciate the time given as we worked through the responses to the recent fire disasters."
For more information about Bournemouth University's Disaster Management Centre, and the AFRICAB project, visit https://www.bournemouth.ac.uk/collaborate/work-bu/contract-research/global-security/budmc-disaster-management-centre.