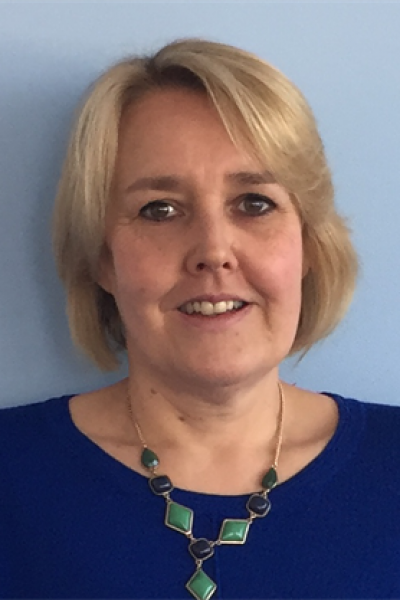 Professor Lee-Ann Fenge, a Professor of Social Care at Bournemouth University and Director of the Centre for Seldom Heard Voices has been appointed CRN (Clinical Research Network) Wessex's first Social Care Speciality Lead, and the first in the country to cover social care for a Local Clinical Research Network (LCRN).
Social care has recently been made a strategic priority by the National Institute for Health Research. This new role, focused on social care, will bring more opportunities for research funding that can ultimately aims to improve the care offered and the outcomes for individuals.
Professor Fenge will explore socio-economic, lifestyle, geographic and relationship patterns to build a wider picture of health and social care and to build greater capacity for social care research across Wessex.
Lee-Ann explained: "Social care research doesn't just look to treat an illness or condition, the leg or the arm, but it asks the question of 'How did this happen and what was the cause?' Of course, sometimes we can't answer that question – but very often we can."
The initial focus of her work will be to look at what already exists in Wessex, what works well and to expand on those areas. This research will also look to provide answers and opportunities for success within integrated health and social care to help transform social care research and practice across Wessex and beyond.
"I'd like to see connections built with local universities, the NHS and communities, "Lee-Ann continued, "They can undoubtedly help us grow social care research sustainably while demonstrating its impact. It has the capacity to underpin so many different areas of health and care and so many different areas of peoples' lives."
Lee-Ann goes on to explain the timely significance of this new role due to the wide-reaching effects of the coronavirus pandemic:
"Child poverty, social isolation, vulnerability, abuse, unemployment, restricted access to services and transport – all of these are creating a perfect storm for social care needs and our ability to respond to them. It's so important that we are able to grow our research and our social care provision to prevent these issues from undermining wellbeing and creating future health care needs."
Professor Sam Porter, Head of Department of Social Sciences and Social Work at BU commented: "This appointment is testament to Professor Lee-Ann Fenge's important influence in the field of social care research. In taking up the challenge of this ground-breaking role, she will further enhance the reputation of the Research Centre for Seldom Heard Voices'.
Professor Vanora Hundley, Deputy Dean for Research and Professional Practice in BU's Faculty of Health & Social Sciences also commented on Lee-Ann's new appointment: "I am delighted that Lee-Ann has been chosen to be the first Specialty Research Lead in Social Care. CRN Specialty Research Leads play a vital role in promoting and supporting research in their local area. This first position will also have a significant national impact; growing social care research and supporting opportunities for social care practitioners to develop as researchers. Lee-Ann with her knowledge in the field and expertise in mentorship is exactly the right person to make a real difference. Congratulations Lee-Ann" 
Find out more about Professor Lee-Ann Fenge and about BU's other research centres on the BU Website.